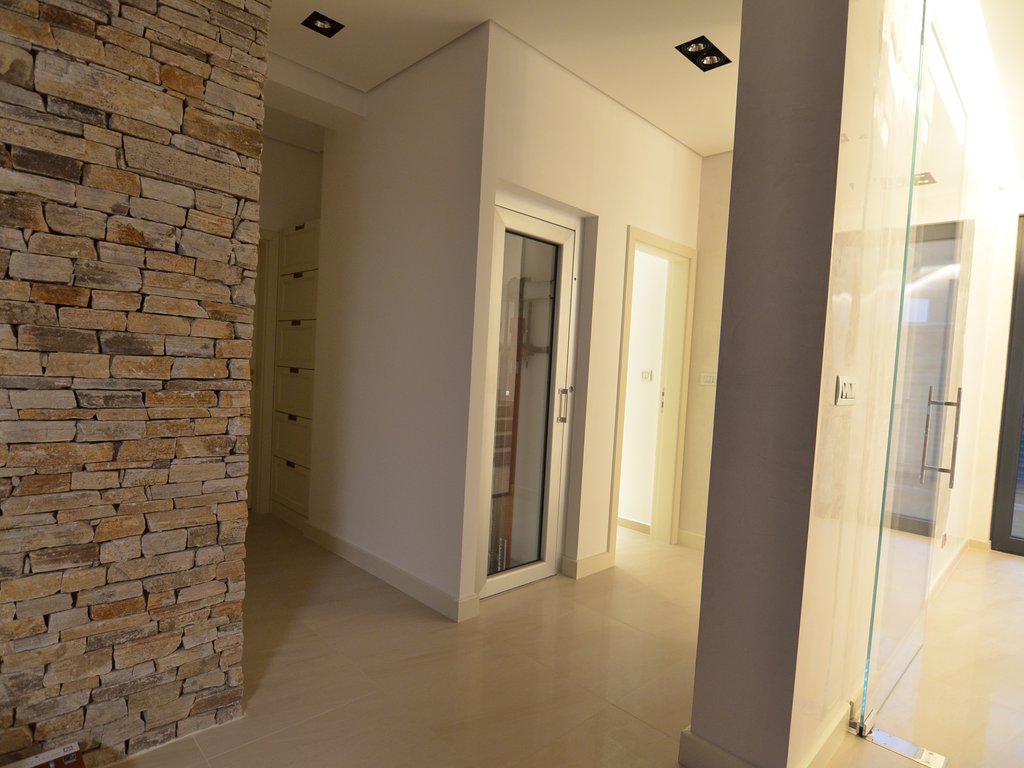 An affordable passenger lift is the most economical way to move across several floors in a building.
To make a building accessible to everyone, we have developed a series of products that allow all people to access different building levels, whether they are in a wheelchair, have poor eyesight or have hearing impairment, or have a pram with them. All passenger lifts comply with BDS EN 81-70. The lift is intended for installation in a construction shaft with associated doors at entrances / exits. After the assembly of the lift can be plastered to the walls of the shaft to the inner sides, and plastered and painted in a suitable color. 1E PDS is a lift with an entrance on one side and the rails are opposite the entrance. 2E PDS is a lift with entrances on 2 sides and the rails are on the left or right of the entrances. The PDS 3E is a lift with entrances on 3 sides.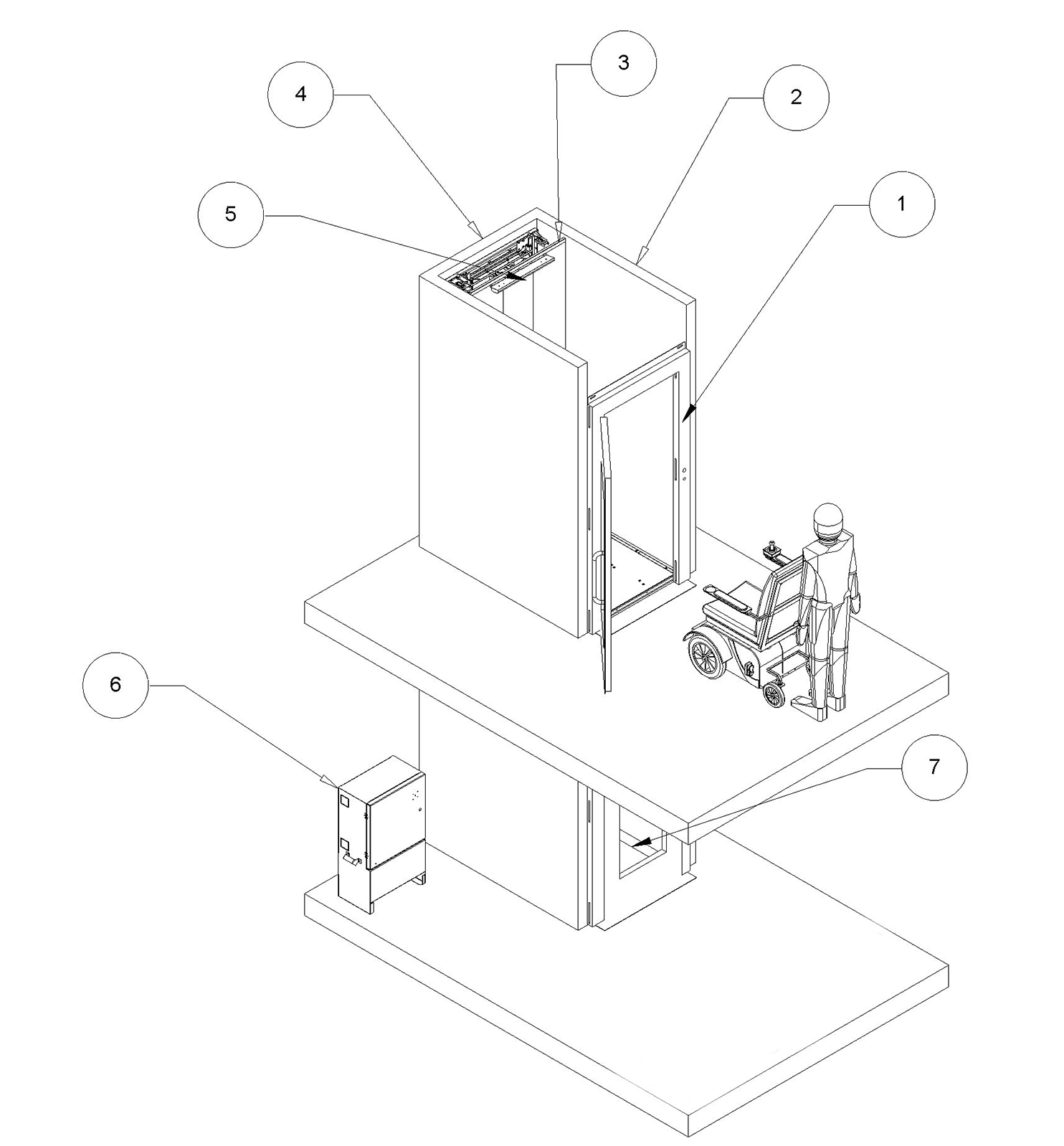 Drawing:
1) Doors on the floors to secure the entrances.
2) Elevator shaft
3) Reinforced concrete wall for fixing the rails.
4) Rail Fixing Wall.
5) Lighting.
6) Switch box.
7) Floor (recess) or ramp.
Product options:
-Cabin
-Ramp
-Self-supporting shaft
Let's Work Together
We are happy to advice you and ensure that your elevator meets your needs, no bells and whistles that cause unnecessarily high prices. We focus on the origin of the request to create the elevator that fits your needs perfectly.