Shuttle parking system
The fully automatic parking system SP has been developed to accommodate large numbers of cars as quickly as possible in the smallest possible space. This variable and exclusive parking system can even be integrated into existing buildings. To use the space efficiently, vehicles are placed in a block side by side and vertically on special vehicle pallets.
The parking spaces are secured against unauthorized access. A shuttle automatically takes cars from the transfer area to the parking areas. On the right and left of the shuttle lane, a maximum of two vehicles can be parked behind each other and an almost unlimited number can be placed next to each other. The number of shuttles per floor can be increased to optimize the throughput of vehicles parked next to each other.
The space is best utilized when several vehicles are stacked vertically. Vehicles are moved from one level to another via a separate lifting system directly above or below the transfer area. Each parking level has a separate shuttle, which provides quick access to pick up the vehicle.
Combinations of vertical and horizontal transport systems ensure high turnover, which is essential for parking garages used by the public. Separate longitudinal and lifting movements in the SP parking system make it possible to carry out several processes simultaneously. An intelligent control system sorts cars when they are needed. Together with the quick-change system for vehicle pallets, this results in highly efficient parking solutions. Waiting times are kept to a minimum.
Optional integration of a rotating platform in the transfer chamber provides space in the system entrance design. The turntable always retrieves and delivers parked cars in the direction of travel. Time-consuming maneuvering is not necessary.
State-of-the-art laser and infrared sensors ensure maximum safety for both people and vehicles. In addition, various optical aids accurately guide the vehicles to their positions and return them to the users undamaged.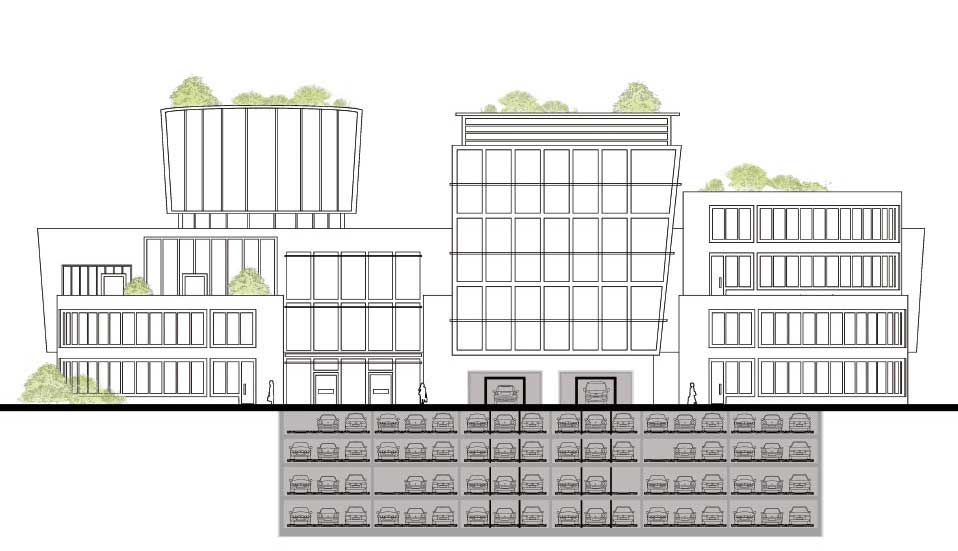 Parking system features
Combined lifting and shuttle technology
Vehicle is transported on pallet platform
For all types of passenger cars
Automatic discharge for pallet platform (snow, rain, …)
Flexible turntable configuration possible
Galvanized System Components for Corrosion Protection
Multiple transfer rooms
Underground, above-ground or mixed construction possible
The advantages
Several hundred parking spaces per system are possible
Easy to use by the public even during peak hours and heavy traffic
High Performance Autonomous Shuttle
A rotating platform parks and retrieves cars in the direction of travel
Intelligent distribution of vehicles within the system for quick access
Ample boarding space instead of narrow driveways or lanes
No complicated ventilation or expensive lighting systems required
Vehicles are safely stored, excellent protection against theft
Let's Work Together
We are happy to advice you and ensure that your lift meets your needs, no bells and whistles that cause unnecessarily high prices. We focus on the origin of the requirements to create the lift that fits your needs perfectly.