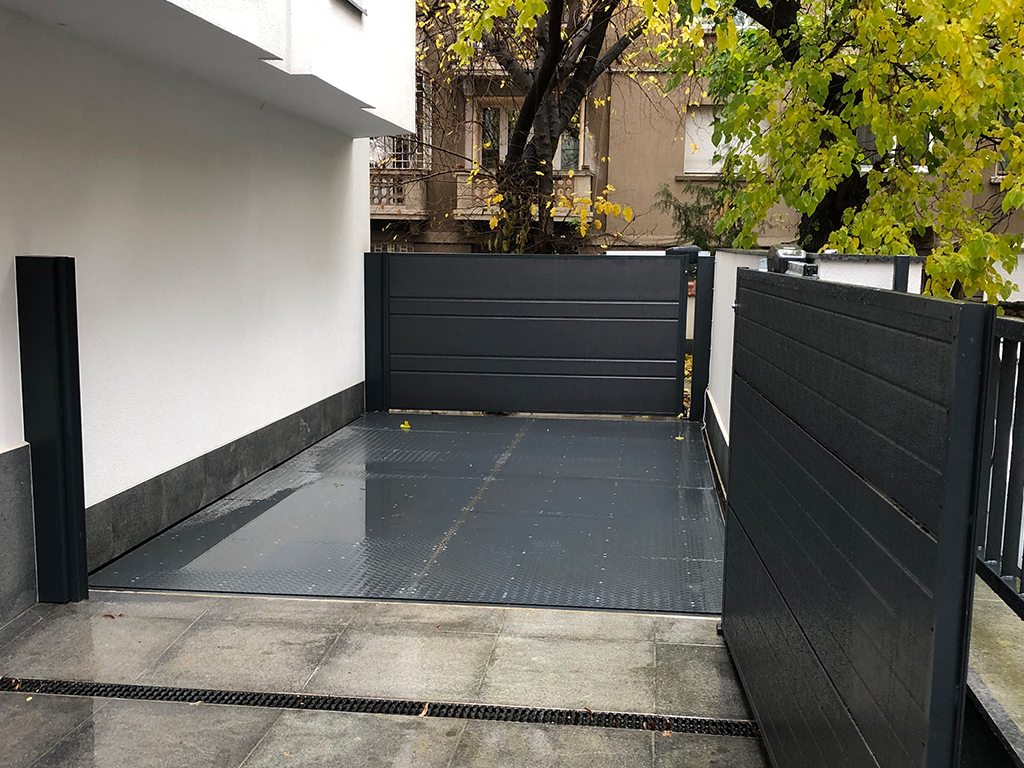 Car lift TC 2500
Hydraulic car lift, type TC 2500 is an economical way to move cars between levels. This car lift is meant to be installed in construction shaft. Capacity from 2500 to 4000 kg, speed 0.13 m / s. After installation, the lifting cylinder must be secured and, if properly closed, adequate ventilation must be provided. Suitable doors must be installed at the entrances of the lift. The car lift complies with the current EU directive for machine safety.
Product options
– Implementation of shielding by means of revolving doors, rolling doors, jack, etc.
-Cabin
-Floor recess or ramp
-IP protection class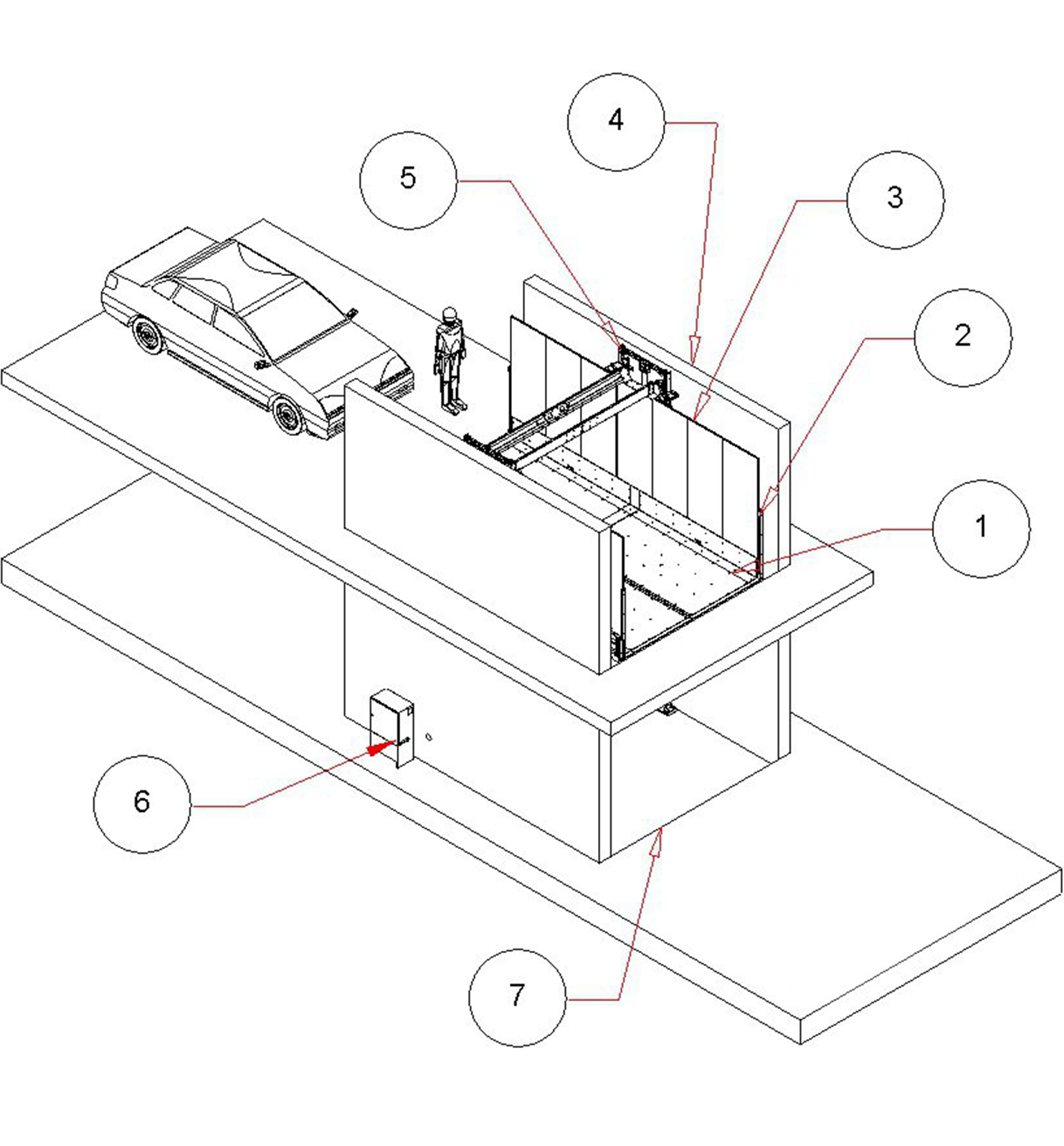 Drawing:
1) Hefplatform met afmetingen CW-breedte en CD-diepte.
2) Sensors at the entrances.
3) Side walls.
4) Reinforced concrete wall for rail anchoring.
5) Guide rails.
6) Switch box.
7) Floor (recess) or ramp.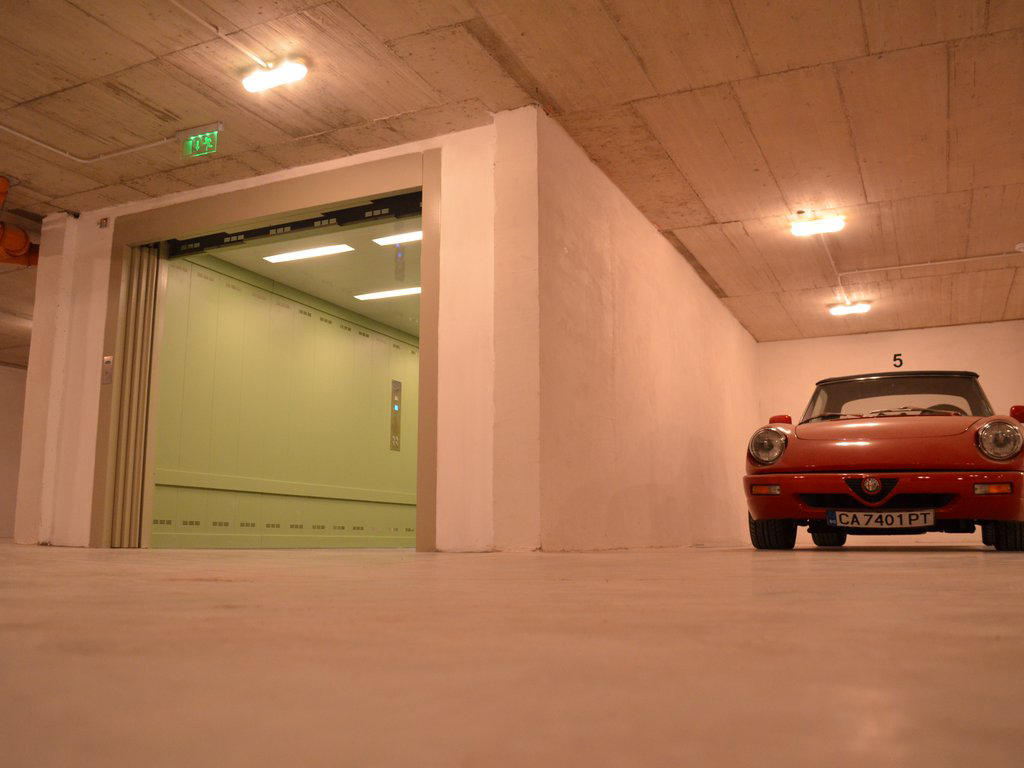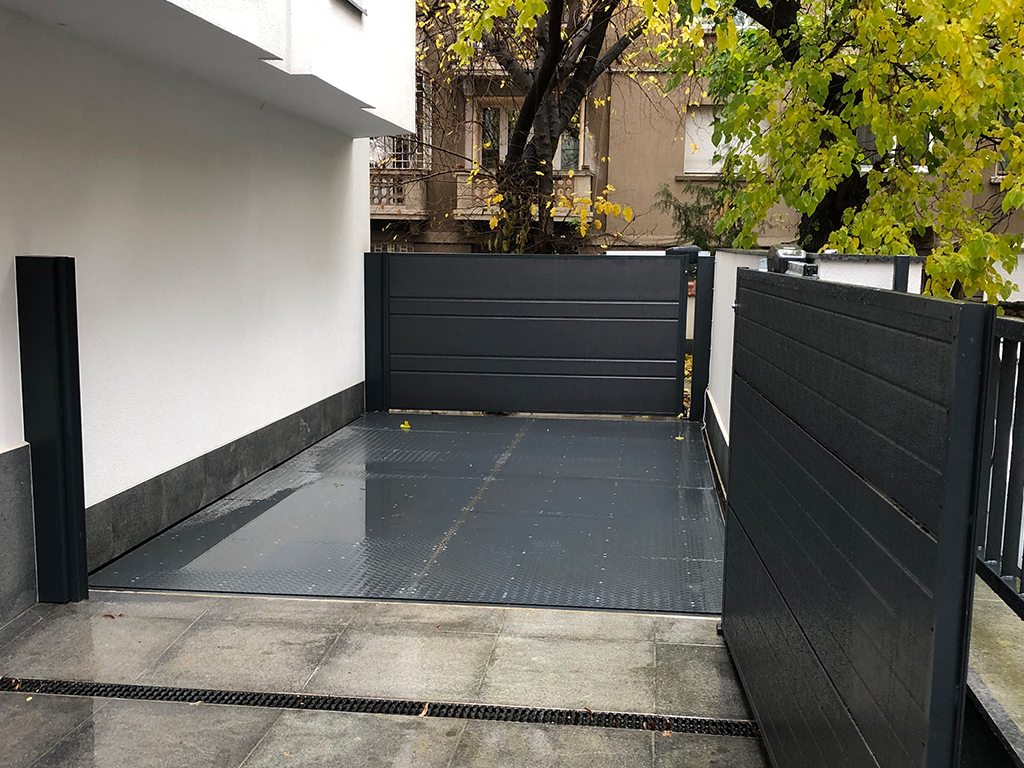 Let's Work Together
We are happy to advice you and ensure that your elevator meets your needs, no bells and whistles that cause unnecessarily high prices. We focus on the origin of the request to create the elevator that fits your needs perfectly.