Goods lift
We offer solutions for the transportation of goods between the floors of your business premises or warehouse. Moreover, with a Hublift goods lift, you can safely and easily transport goods up to more than 6000 kg to another floor.
What is a goods lift?
Unlike many lifts, a Hublift goods lift has been specially developed for vertical transportation of small and large products, with or without a person on board.
In addition, a Hublift goods lift is custom-made, which is why we can fully adapt the lift to the wishes of the customer. Think of adjusting the platform surface, offering the lift with or without a cabin, with or without passenger transport. We can also adjust the number of stop levels, the height of the stop levels and the lifting capacity to your needs. That is why we can offer perfect 'fit-for-purpose' lifts.
The advantages of a Hublift goods lift
Efficiency: because the design of the lift is established in consultation with the client, the lift fits seamlessly with the wishes of the client. In the preliminary phase, among other things, it is discussed how often which products are moved.
Reliability: not only do we only use highly experienced installers, but we also use the best materials.
Automation: as soon as you choose to purchase a goods lift from Hublift, the vertical transportation of goods is optimized in a safe and time-saving way.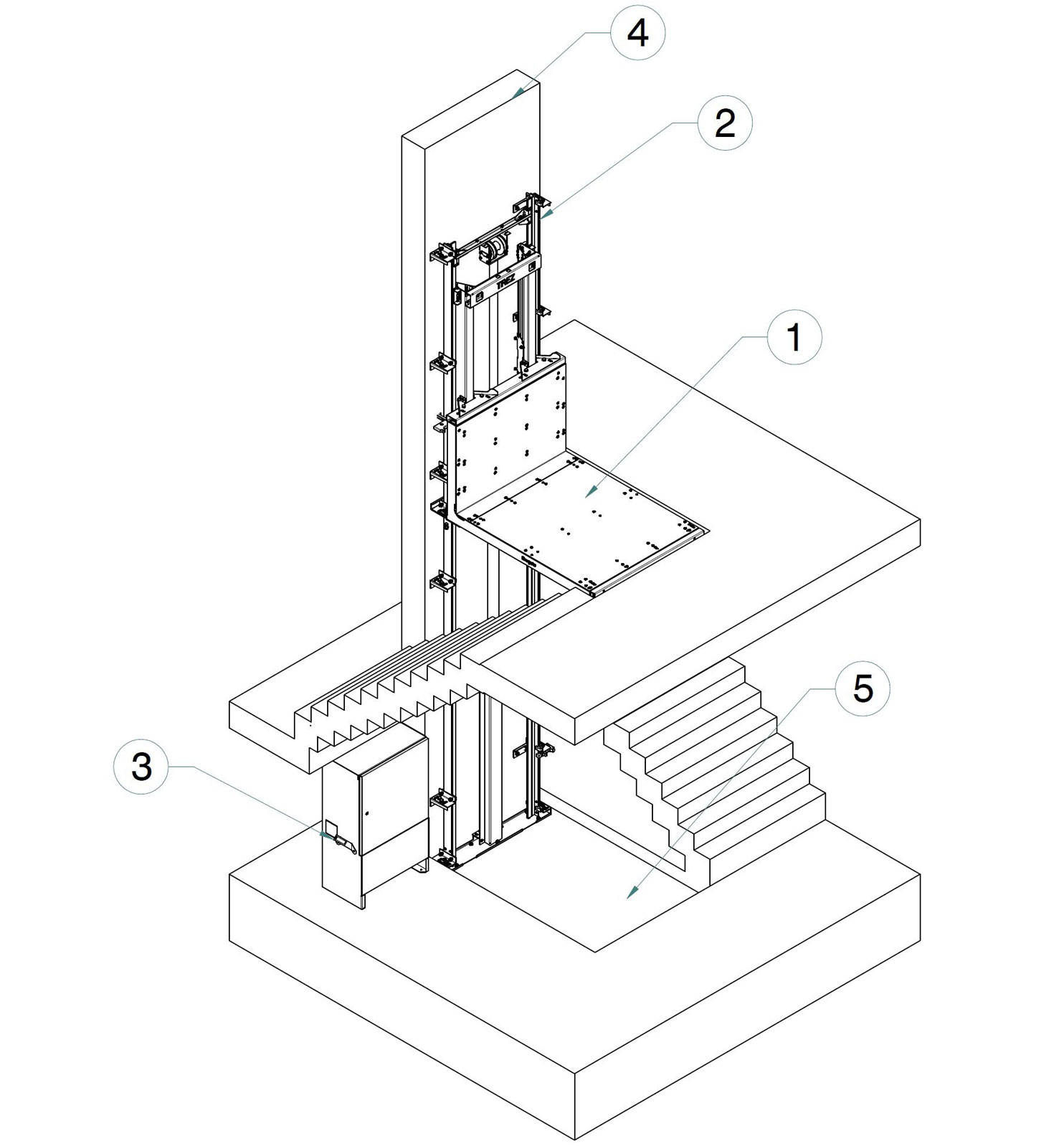 The hydraulic goods lift from Hublift is the solution for safely and quickly transporting goods between floors. The lift issuitable for transporting goods up to 6000kg in an existing shaft.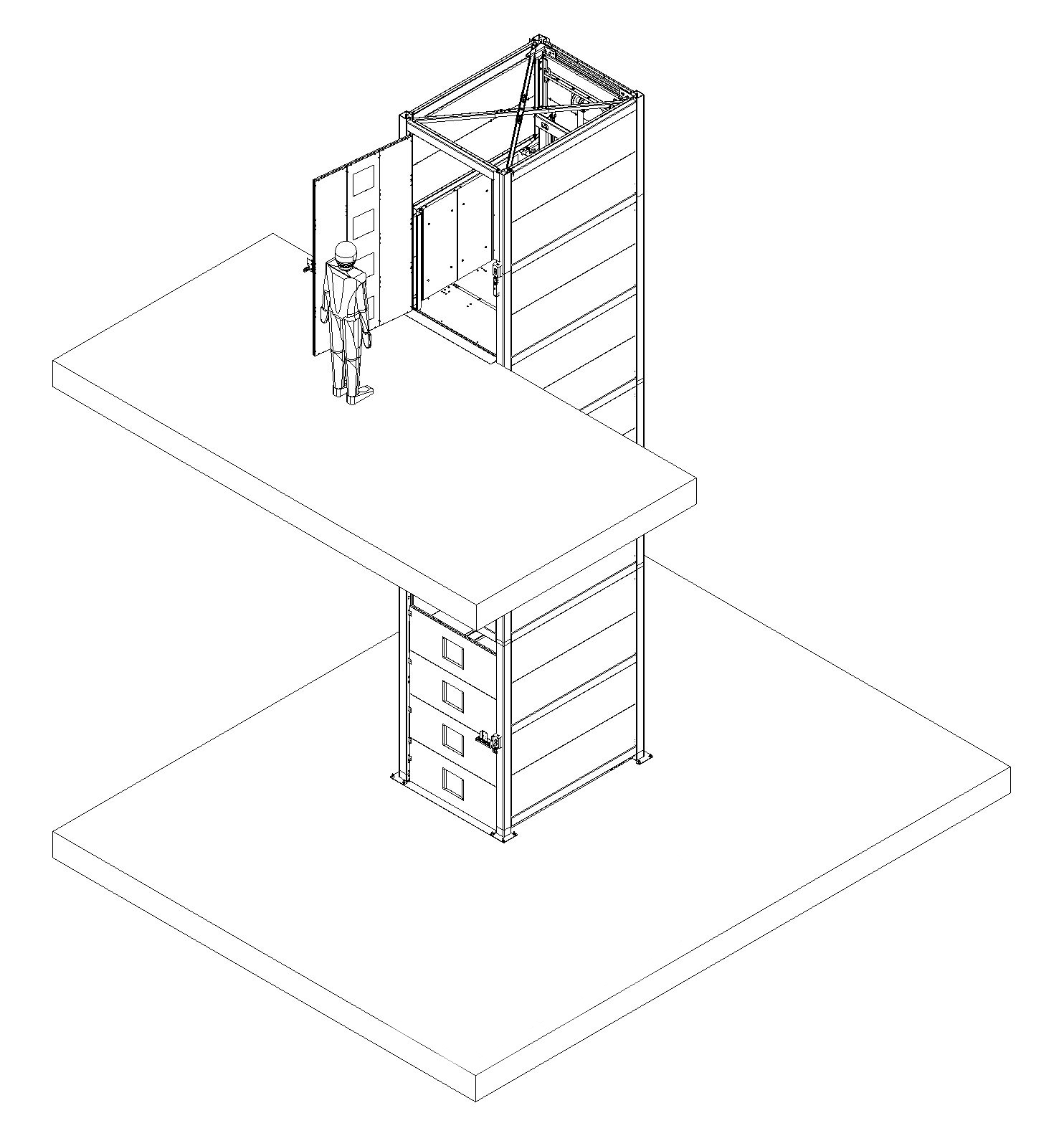 The goods lift with shaft has been specially developed as a solution for situations where no existing shaft is present. Suitable for transporting goods up to 6000kg without an existing shaft.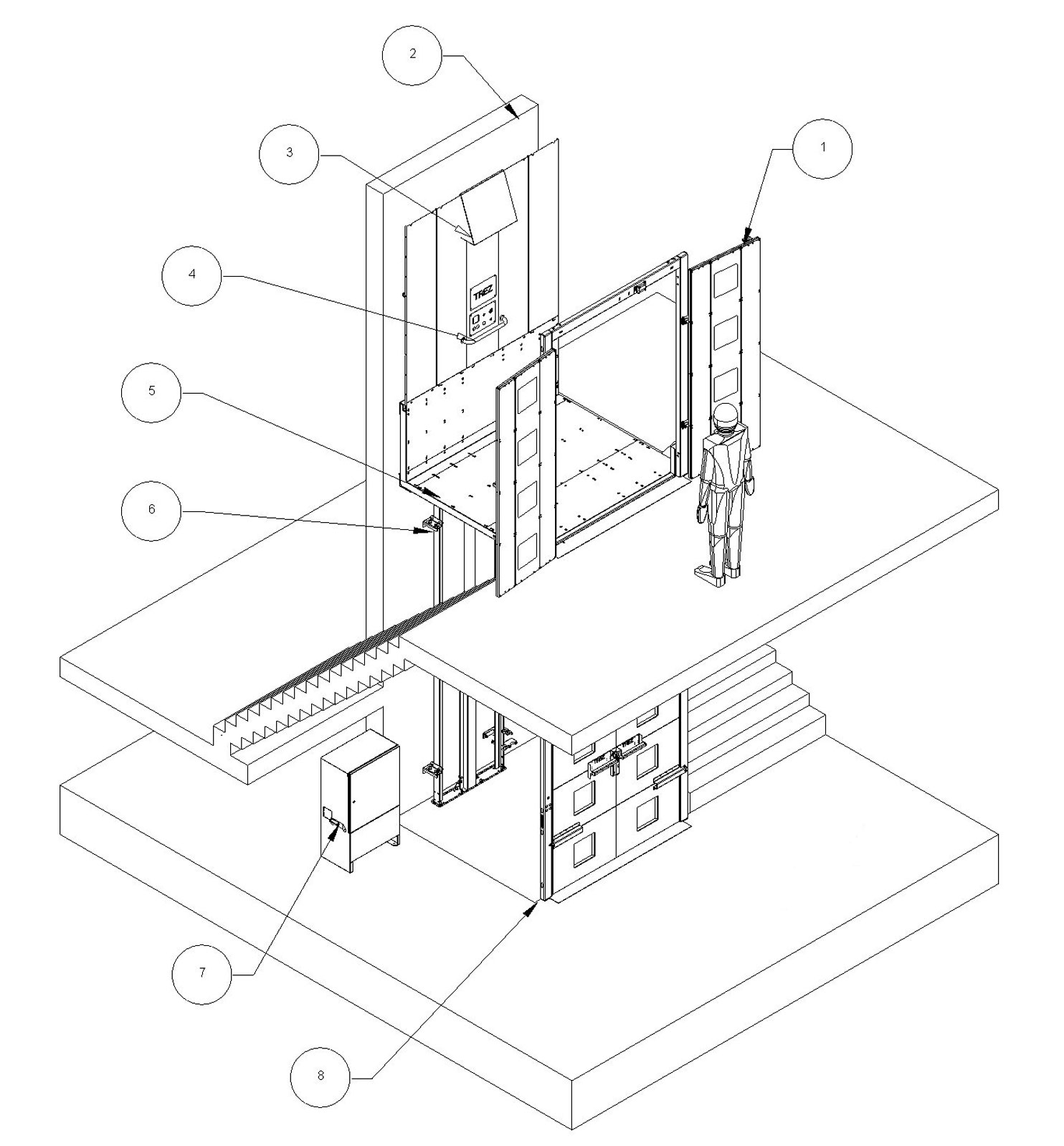 This option provides the possibility of passenger transport in addition to goods. This passenger transport option can be provided on all Hublift goods lifts. And can be built into an existing shaft.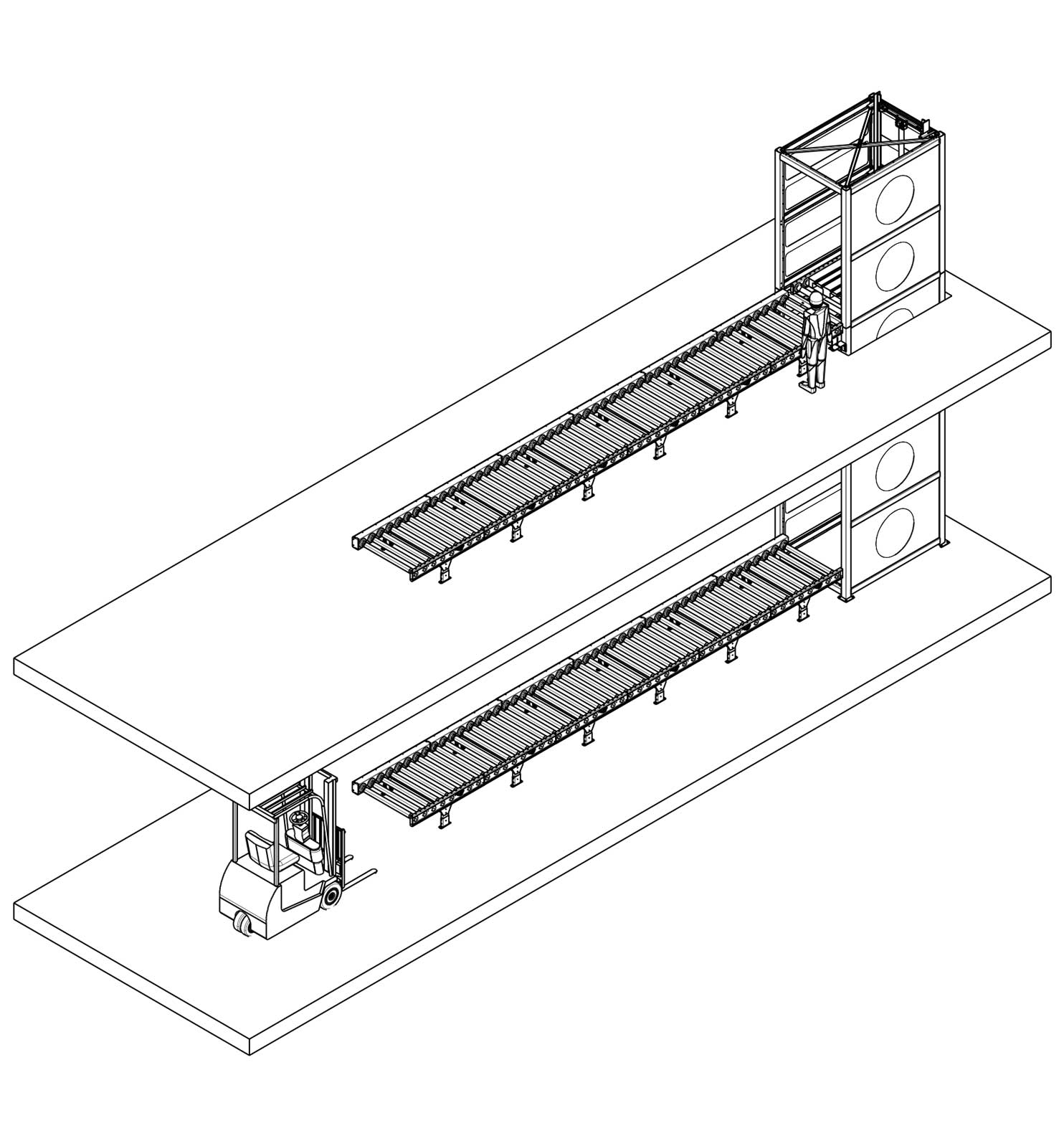 TheHublift's automated goods lift with bi-directional roller conveyors is fully automated. The goods lift issuitable for transporting goods on pallets with or without an existing shaft.
Extensions to the Hublift goods lift
Our goods lift can be upgraded with various options and can be placed at almost any location. A deep lift pit is not necessary. If you want to allow people to accompany the goods in addition to goods, that is also possible. lift shaft
An existing lift shaft in which the lift can be placed is not available? Then Hublift can supply a self-supporting lift shaft made of steel, optionally finished with glass or a color of your choice. passenger transport
Do you also want to allow people in the lift to accompany the goods to another floor? A Hublift goods lift can be expanded with passenger transport Cabin
The lift platform can be expanded with a (partly) closed cabin We provide the goods lift with a cabin with optional extra doors. The platform is therefore equipped with safety sensors at the entrance and exit. Electric rolling doors
Don't have room for double doors at the lift location? Automatic roller doors offer a solution. These can be placed on any lift as an alternative to the standard double doors and open and close very quickly.
A Goods lift from Hublift
Hublift is the specialist in lifts, we have been working together with our customers, colleagues and partners for more than 10 years to deliver the perfect lifts. By focusing on the purpose of the lift, we build "no-nonsense" lifts throughout Europe. All goods lifts are customizable and are available in various designs and weight classes.
Goods lift with or without passenger transport
More and more companies are opting for a lift to transport goods between several floors, for which Hublift supplies goods lifts with and without passenger transport. Do you want to transport goods in a lift where a person can stand in the cabin while transporting the products? Then that is possible with our goods lift with passenger transport.
More design in your warehouse
Hublift builds tailor-made lifts, which means that in addition to a practical lift, we also build a lift that fits perfectly within your warehouse. The standard shaft is made of galvanized steel or sprayed in a color of your choice. The complete version of the lift is negotiable and can be adapted to your wishes. For example, the platform, doors, safety features and the cabin can be adjusted based on the applicable guidelines and your wishes, so that the lift is completely to your liking.
Installation
Specialized mechanics install, test and inspect your lift and train your employees, so they know how to work responsibly and safely with the lift.
Safe
The safety of your employees is paramount, which is why our lifts meet the highest safety standards. So Hublift's goods lifts are designed and produced in accordance with the Machinery Directive 2006/42/EC and the lift Directive 2014/33/EU.
Advice on a customized goods lift
We are happy to give you free advice and make sure your goods lift meets your needs, no bells and whistles that cause unnecessarily high prices. In short, we focus on the origin of the demand to create the lift that perfectly suits your needs.
Availabilty
The average delivery time is determined in consultation with you and is generally +/- 14 working weeks. Finally, based on the production schedule, we determine together with you when the lift can be delivered.
Are you convinced of the quality and advantages of our lifts? Please contact us to schedule an appointment. We would be happy to visit your location to discuss your wishes, so that we can make you a suitable offer. You can always contact us for any viewings or references. See also our projects page if you want to see more examples of our lifts.
Let's Work Together
We give you advice without the obligation to order and ensure your lift meets your needs. No bells and whistles that cause unnecessarily high prices, as we focus on the origin of demand to create the lift that fits your needs perfectly.