Compact parking system
Unlike our other parking systems, the Compact system is semi-automatic. It is designed to carry up to three times as many vehicles on the same surface. In its basic structure, it is like a stack of several garages (up to three). Access is always from the ground floor.
The number of adjacent "garages" can be freely selected as required. However, to have any benefit from this system, there must be at least two.
Unlike our fully automated systems, users drive directly to their parking space and leave the system on foot. The advantage of this is that no transfer space or expensive loading and unloading units are required. Wide vehicle pallets make it easier to get in and out of the vehicle.
This is where drivers actually go into the system, so it's intended for a select group of users and not the general public. This parking system is ideally suited for multi-family homes and small office complexes.
Operation is performed only by the user, who must request access to the system and then confirm that it is "locked". Depending on the arrangement of vehicles in the system, several vehicles can be picked up or parked at the same time.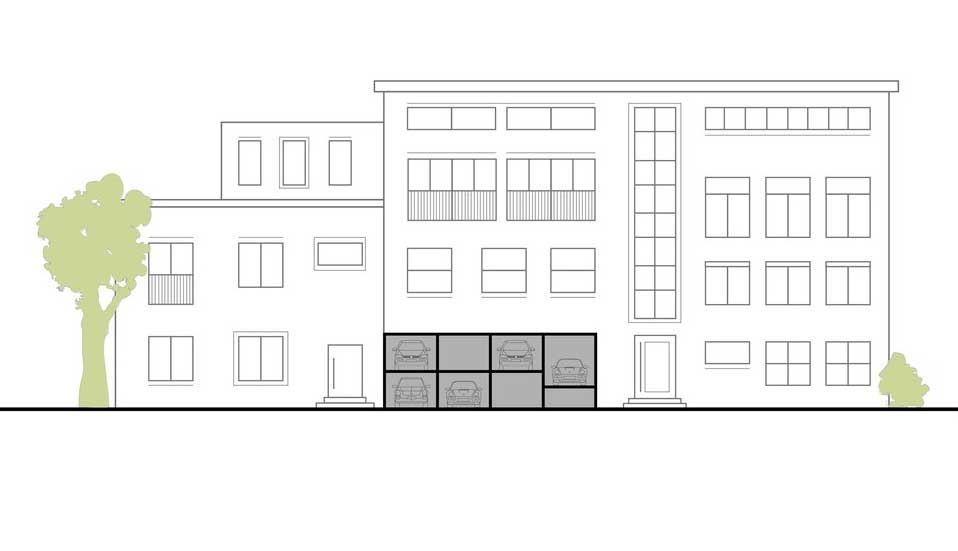 Parking system features
The most compact parking system
Easy movement of the vehicle in vertical or horizontal direction
For all common passenger cars
Wide pallets for easy entry and exit
Galvanized System Components for Corrosion Protection
Arrangement on three levels possible
Semi-automatic design
The advantages
Ideal for a limited number of users
Excellent protection against theft and damage
Fits in small spaces
No expensive storage and retrieval unit required
Economical and space-saving
Let's Work Together
We are happy to advice you and ensure that your lift meets your needs, no bells and whistles that cause unnecessarily high prices. We focus on the origin of the requirements to create the lift that fits your needs perfectly.