Hydraulic goods lift
Looking for a hydraulic goods lift? Hublift is a specialist in goods lifts, these are available in different versions and extensive options that can be adapted to your wishes.
Hydraulic goods lift
Our hydraulic goods lift is equipped with 1 lifting cylinder and is therefore the most economical type for transporting goods between floors.
The lift is built into an existing shaft with solid walls or optionally supplied with a self-supporting shaft. In addition, suitable doors must be installed at the entrances. Our hydraulic goods lift complies with the current EU Machinery Safety Directive.
Our goods lift is available with the following options:
Manual Hinged Revolving Doors
Electric roller doors
Cabin
Ramp
Self-supporting shaft
passenger transport
Depending on the dimensions of the platform, this lift has a lifting capacity of more than 6000 kg. Do you want to move heavier goods than 500kg? Then we will equip your lift with 2 or 4 cylinders for optimum stability and safety.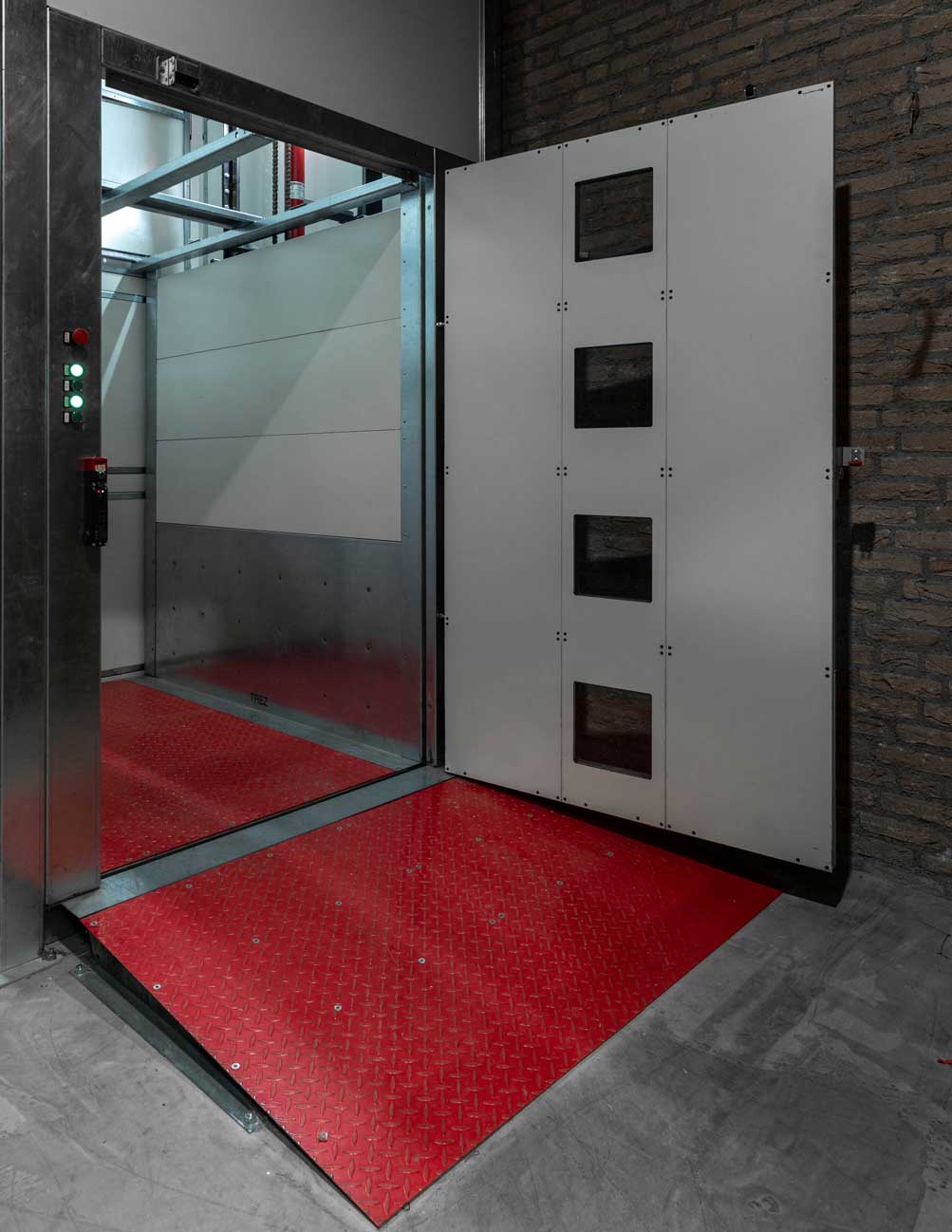 Extensions to Hublift's hydraulic goods lift
Our goods lift can be expanded with various options and can be placed at almost any location. A deep lift pit is not necessary. If you want to allow people to accompany the goods in addition to goods, that is also possible. Lift shaft
Is an existing lift shaft in which the lift can be placed is not available? Then Hublift can supply a self-supporting lift shaft made of steel, optionally finished with glass or a color of your choice. Passenger transport
Do you also want to allow people in the lift to accompany the goods to another floor? A Hublift goods lift can be expanded with passenger transport. Cabin
The lift platform can be expanded with a (partly) closed cabin We provide the goods lift with a cabin with optional extra doors. The platform is therefore equipped with safety sensors at the entrance and exit. Electric roller doors
Don't have room for double doors at the lift location? Automatic roller doors offer a solution. These can be placed on any lift as an alternative to the standard double doors and open and close very quickly.
Hydraulic goods lift specifications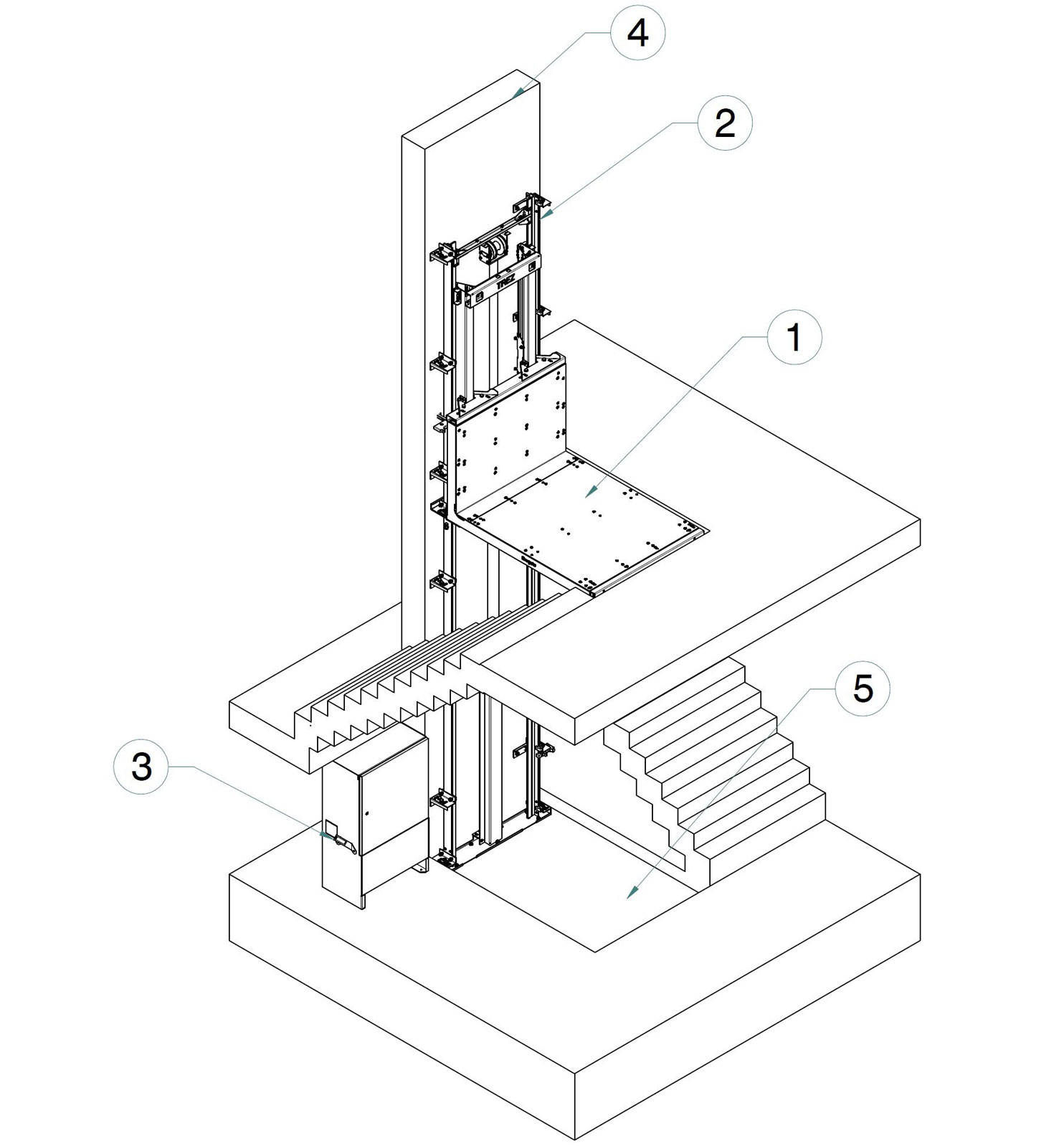 1) Lifting platform
2) The guide rails and hydraulic cylinder
3) The control box and hydraulic pump
4) A reinforced concrete wall for rail mounting.
5) Optional floor recess or ramp.
Amount of cilinders
1-4
engine
3kw 400v/50HZ
Speed (m/s)
0,15
Maximum capacity (kg)
6000+
Required floor recess (mm)
150

Front Control Box Dimensions

electrical and hydraulic parts (mm)

711 x 350 x 1000 Will be placed on the ground floor within 2m of the lift

Doors
Single hinged doors or double hinged doors
Version optional shaft
Galvanized steel
Options
– Personal guidance
– Rolling doors
– Fire retardant doors
– Sliding doors
Colour
Lift parts can be executed in RAL color in consultation
Safety features

– The lift is protected against overload and hose and chain breakage




– Protection against uncontrolled movements of the platform




– Automatic Leveling System




– Complies with the Machinery Directive
Lift impressions hydraulic goods lift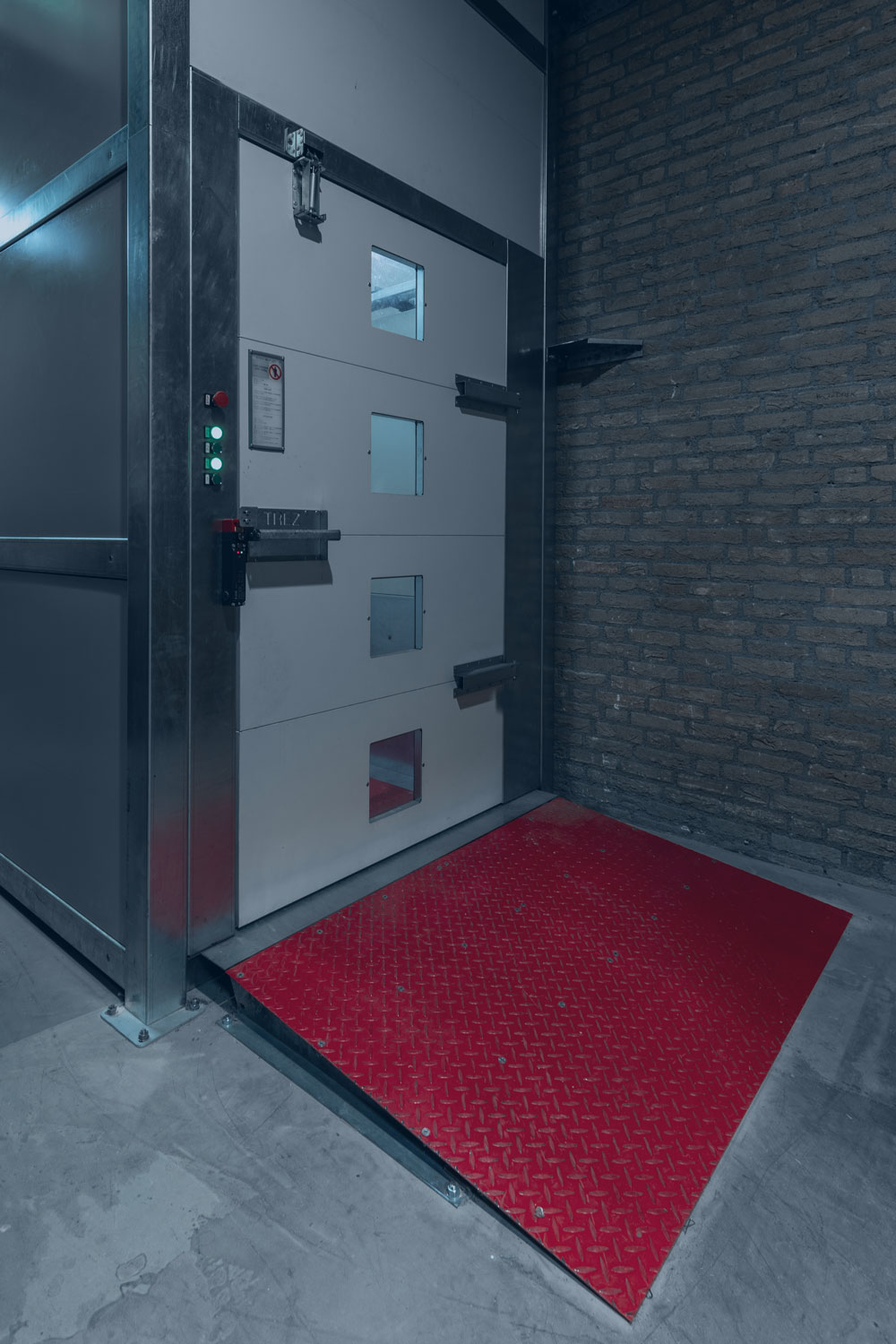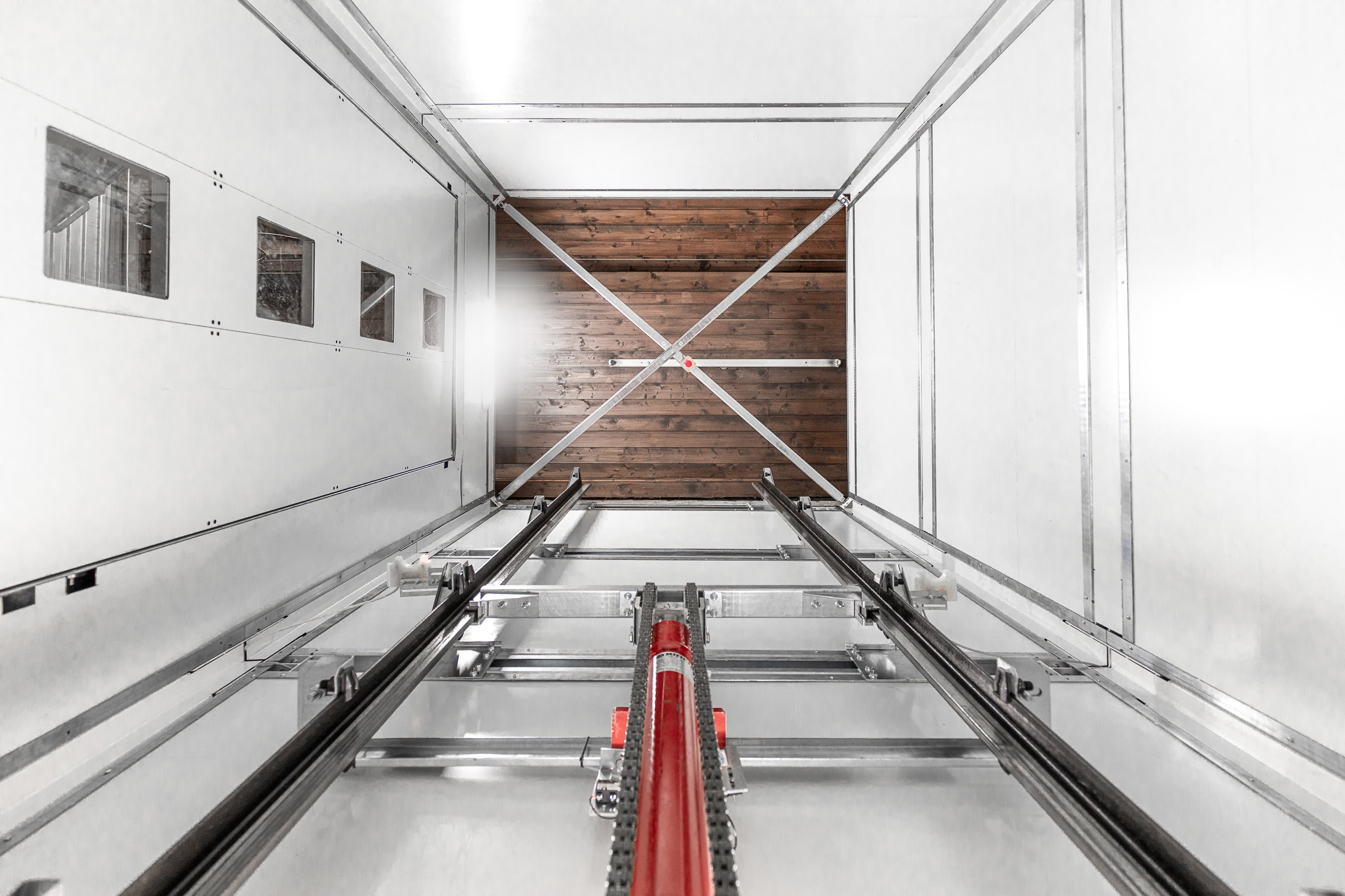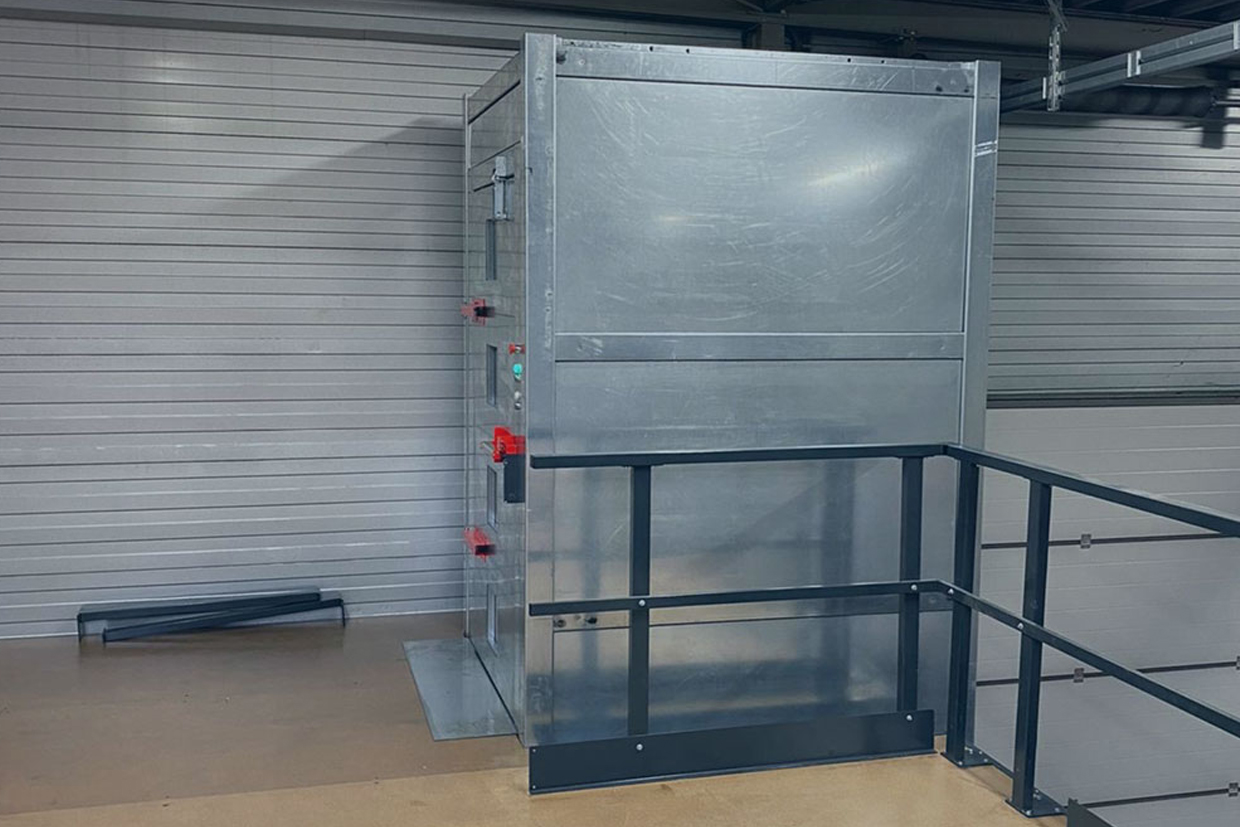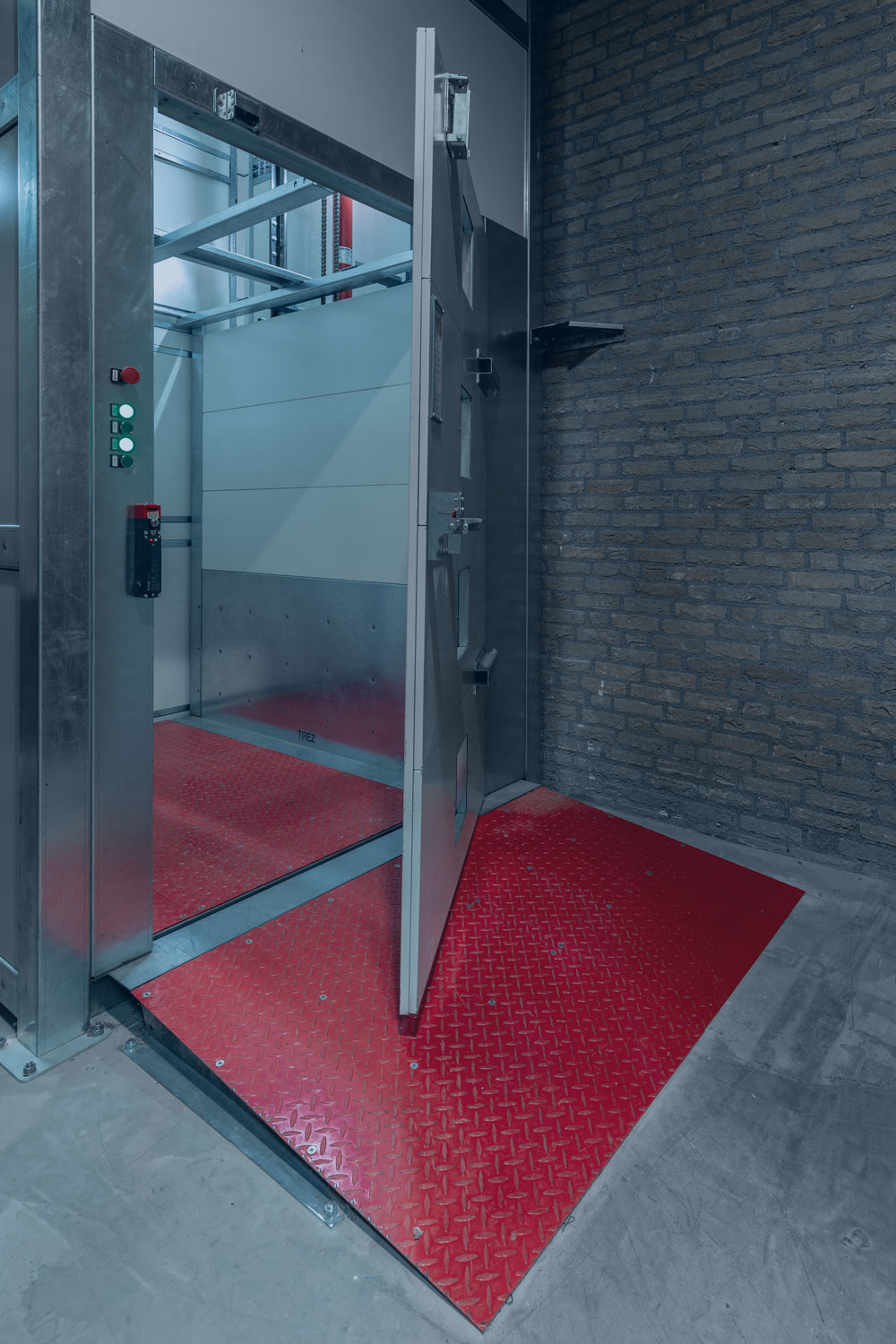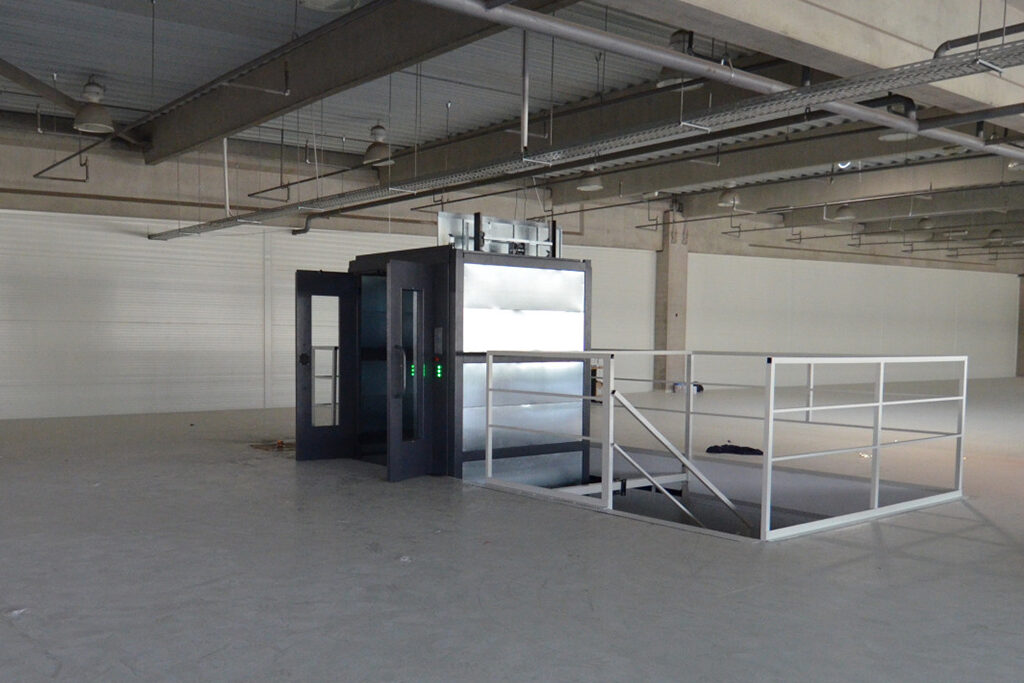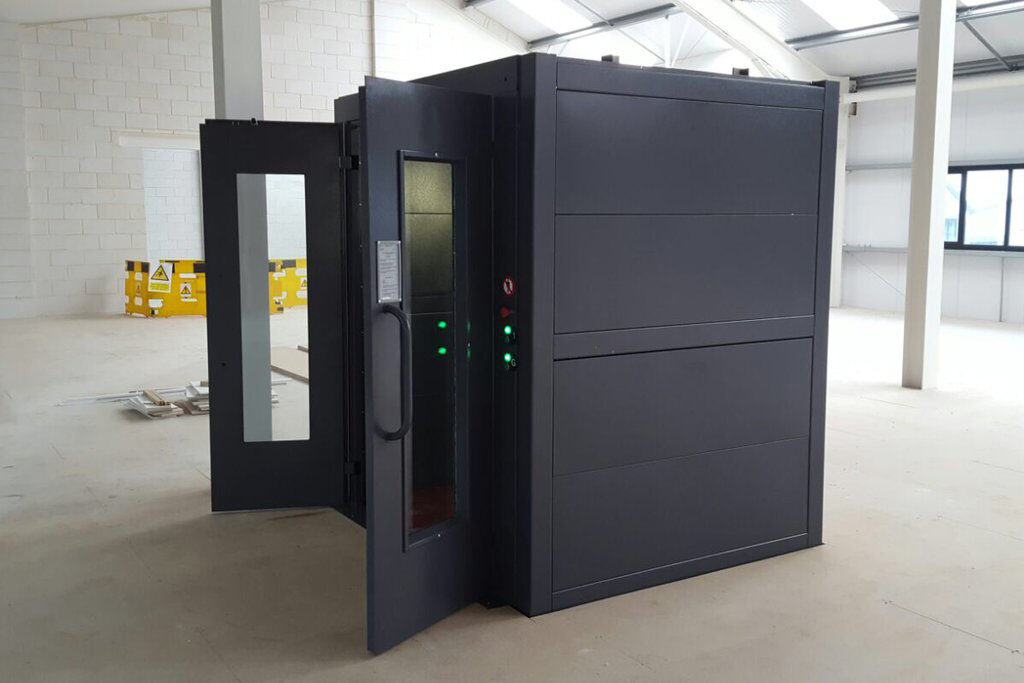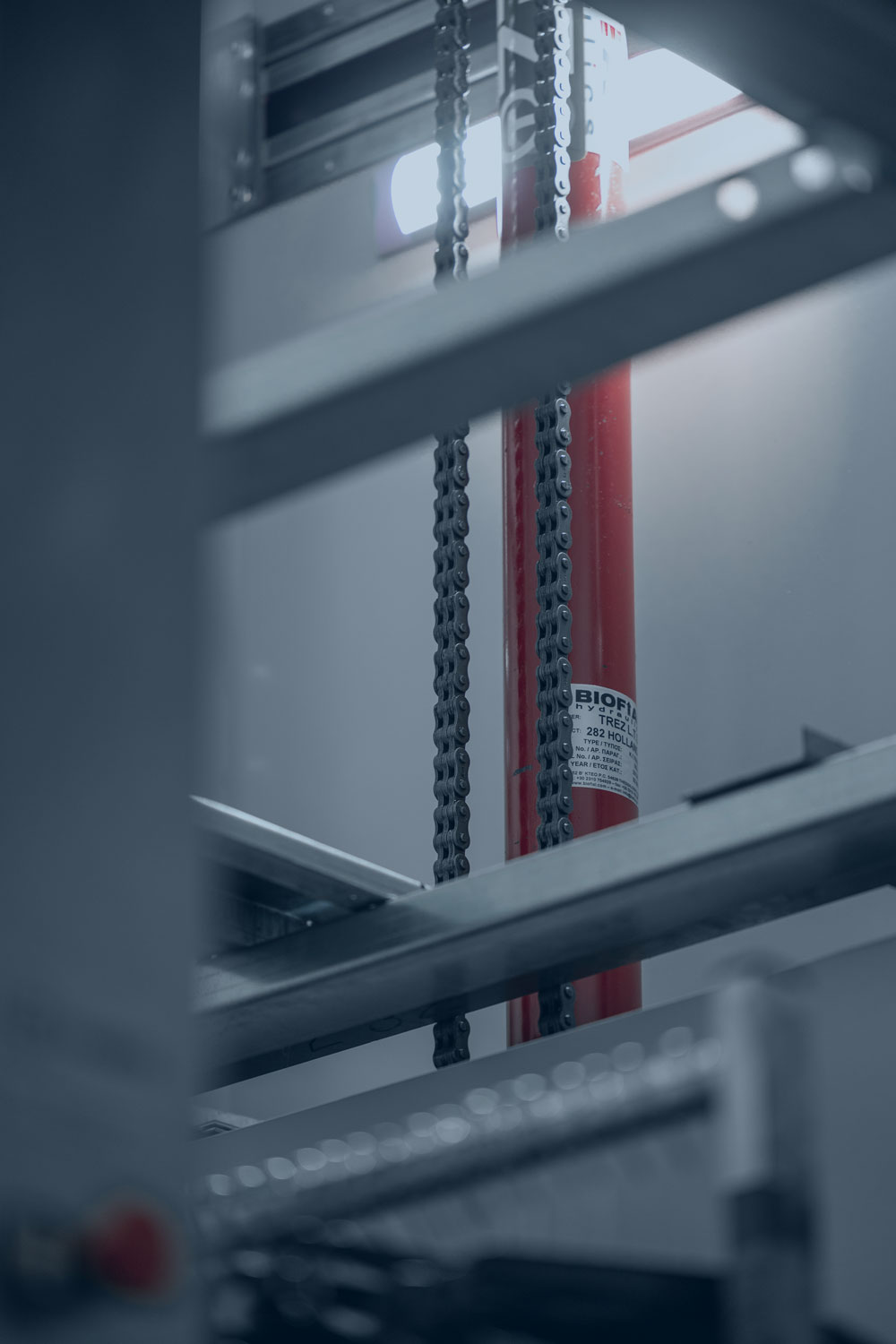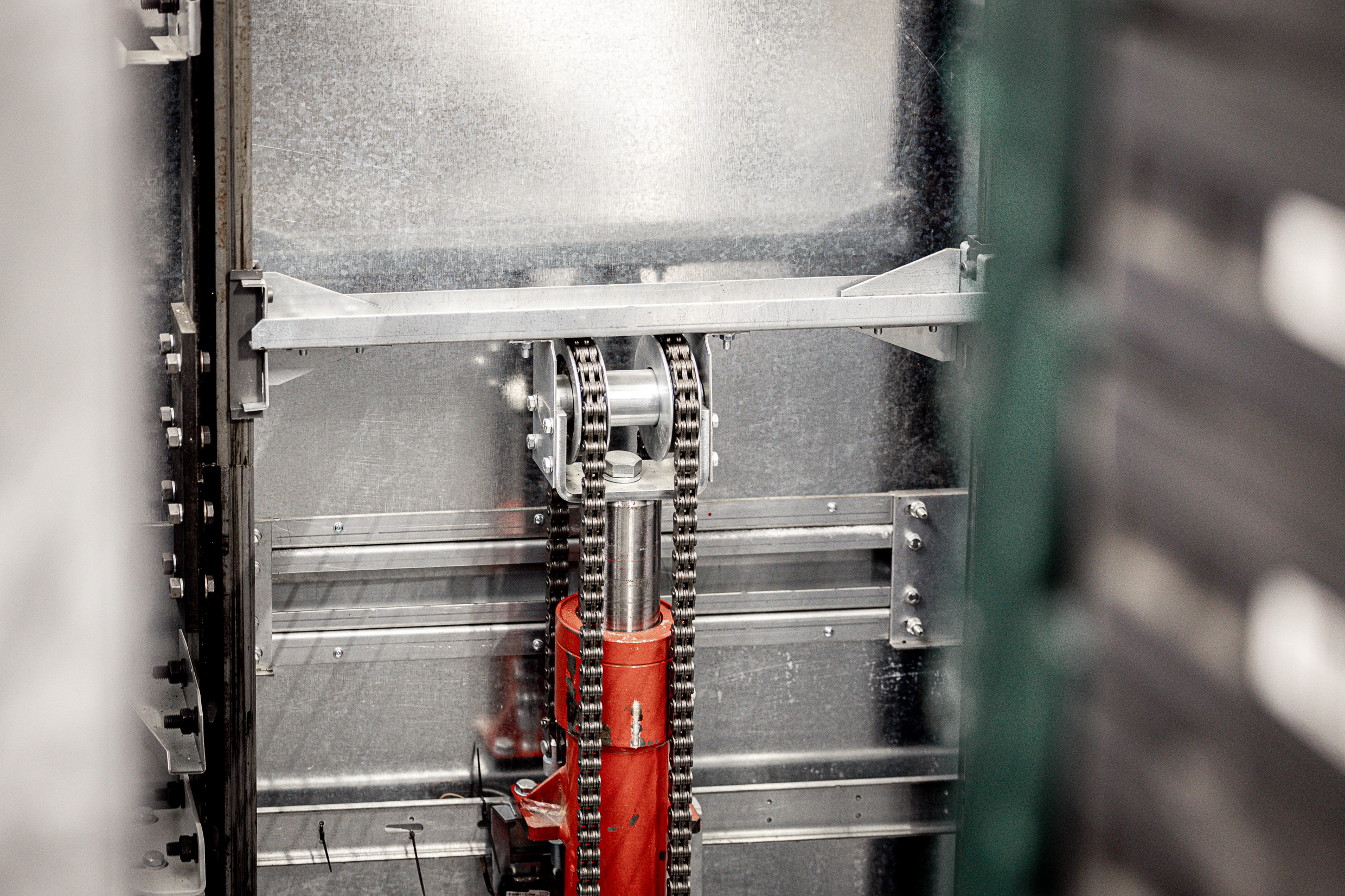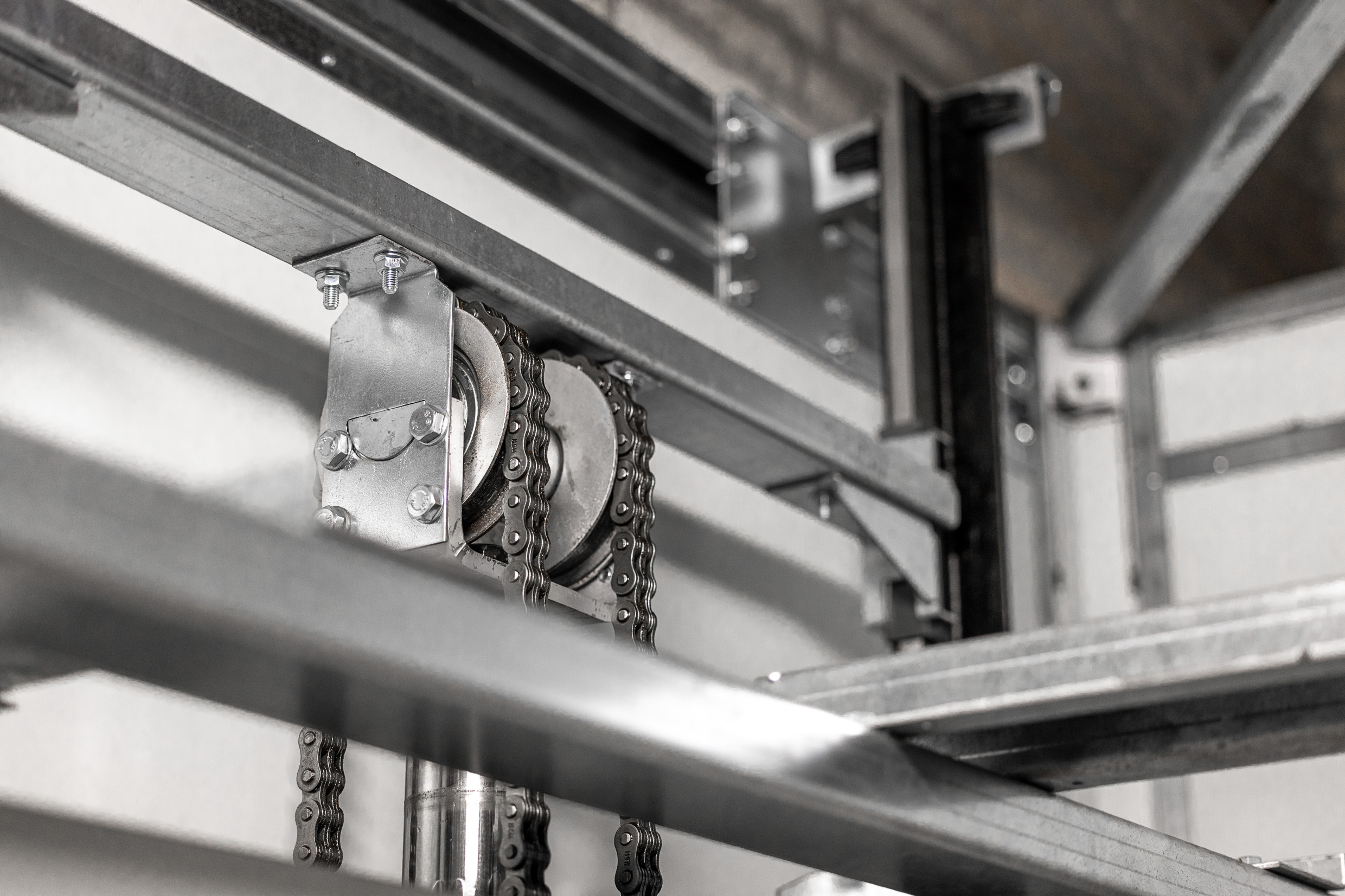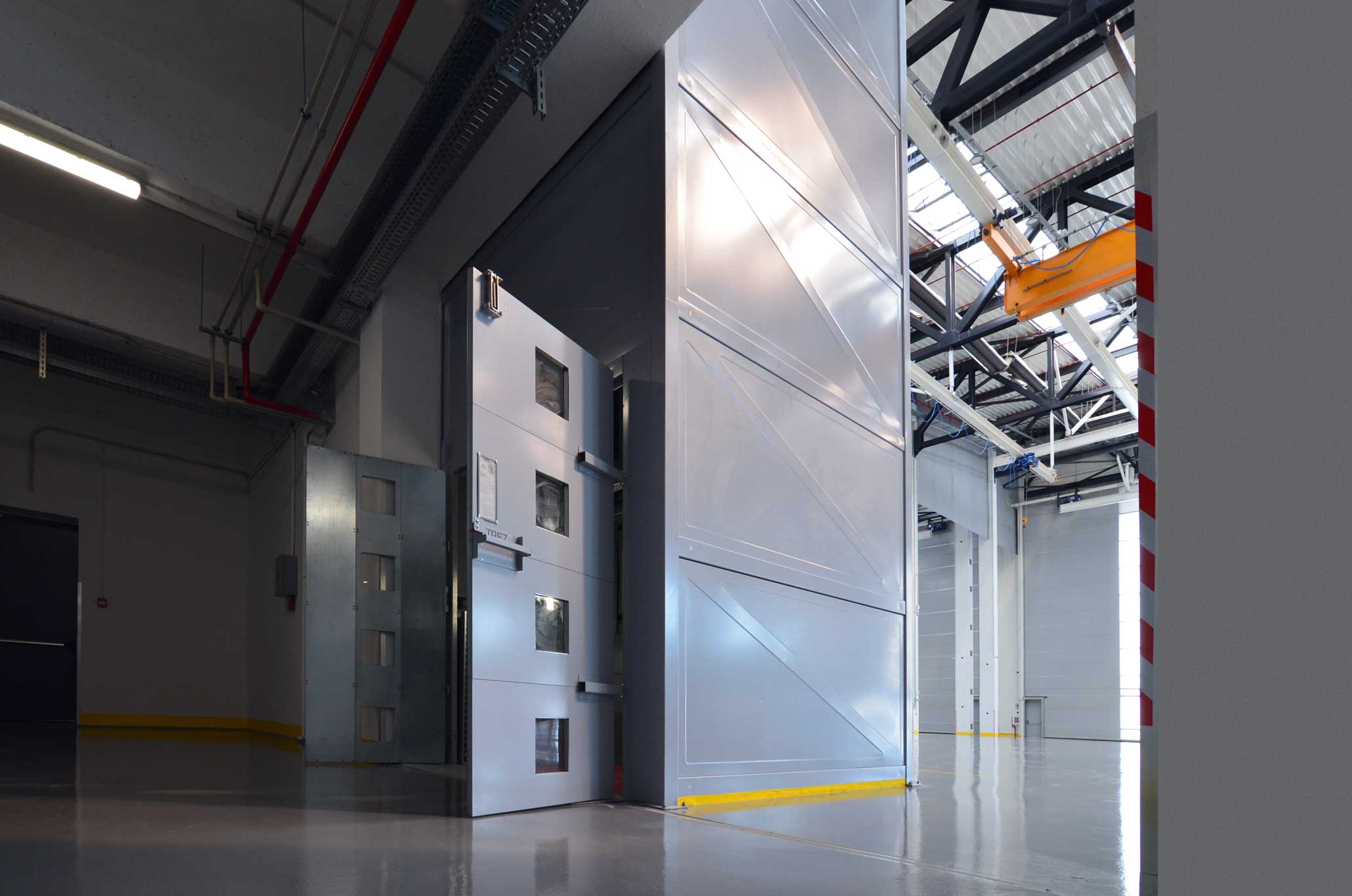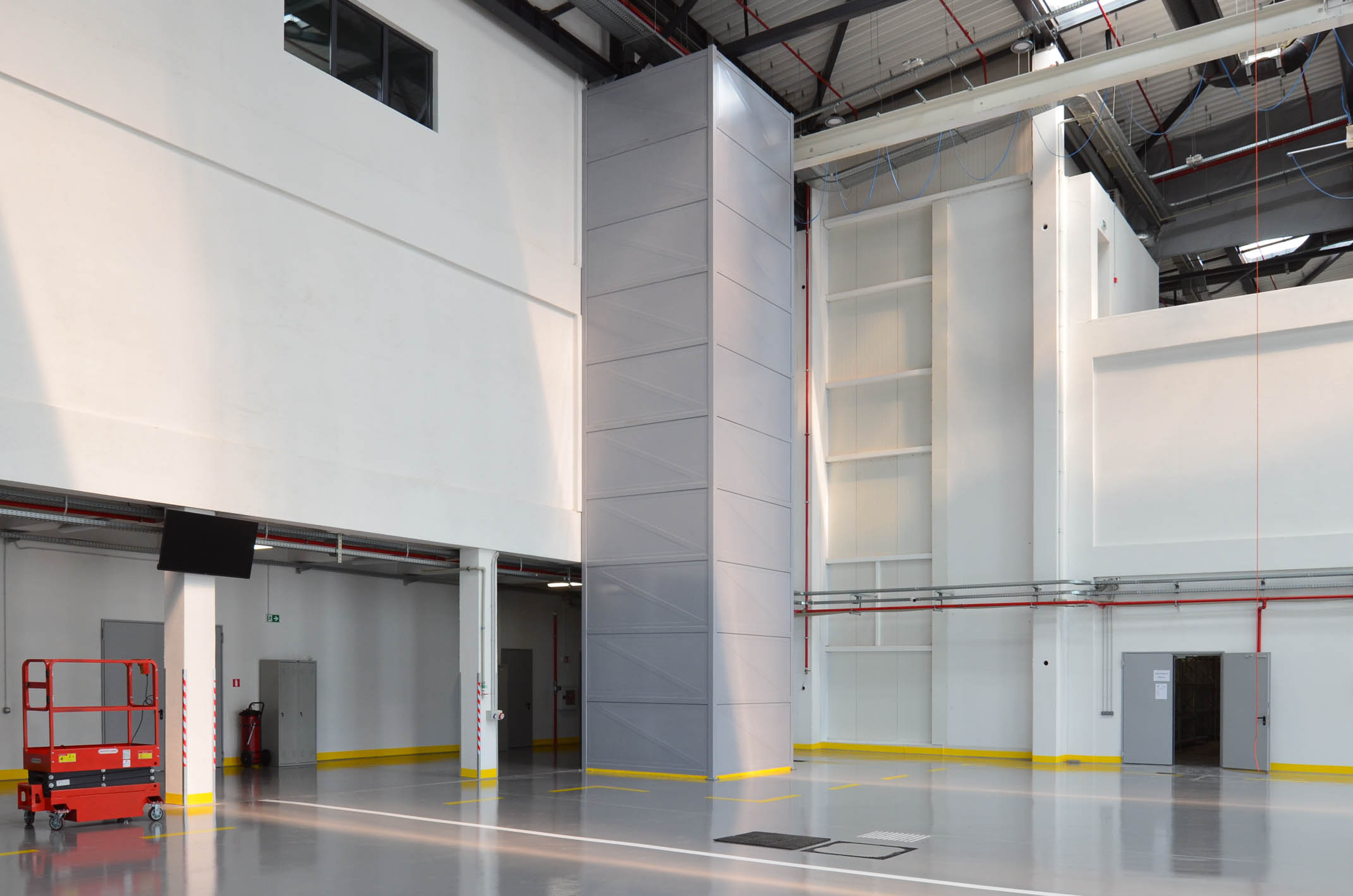 Projects
Hublift supplies lifts throughout Europe, there is always a lift in your area that you can visit in case you want to see an example (by appointment).
Let's Work Together
We are happy to advice you and ensure that your lift meets your needs, no bells and whistles that cause unnecessarily high prices. We focus on the origin of the requirements to create the lift that fits your needs perfectly.