Tower parking system
Our TP parking system is designed to provide a large number of parking spaces on a small footprint. As the name implies, this is a tower-like structure with a height of up to 50 m. It has a modular design, allowing for above-ground, underground or mixed construction. Above ground, cars are parked on a self-supporting steel construction; underground they are parked in a concrete construction.
The lift moves over the entire height of this fully automatic system. Up to two vehicles can be parked behind each other on the left and right, and up to five vehicles can be placed side by side. In vertical direction, the number of levels depends on vehicle heights and local height restrictions.
A shuttle, which rides on the elevator along the full length of side-by-side cars, transports the vehicle pallets to the shelf. With this system and thanks to the short travel distances, there is less need for longitudinal movement of the storage and retrieval unit. This makes the parking system work very quickly. A network of sensors prevents any contact between vehicle bodies and the walls of the structure. Cars have maximum protection.
Here too, users drop off their cars in a transfer area, where they are picked up by the pick-up and return unit. An intelligent control system distinguishes between long-term and short-term parking and sorts the vehicles accordingly. At peak times, the control software can pick up vehicles in advance to reduce waiting times.
The TP parking system also allows integration of a turntable in the transfer area or next to the intake and discharge unit. Users can then drive in and out in the direction of travel. Maneuvering is not necessary and accidents are prevented. In addition, the turntable offers several options in the entry-level area. Planners and architects therefore have more leeway.
The system can be increased in speed to handle large amounts of traffic. Multiple transfer rooms are recommended for increased throughput during these times. This makes it possible to have more than one transfer and fetch operation at the same time.
Due to its modular design, the car-TP parking system can be adapted to many requirements up to a height of 50 m. Transfer rooms can be placed on each parking level and by means of a side car lift they can also be placed above the parking system.
The rack structure can be built above ground, underground or in a mixed solution. The parking spaces can be located in a freestanding rack construction (above ground) or in a concrete building (underground). Multiple transfer chambers can be used to increase throughput.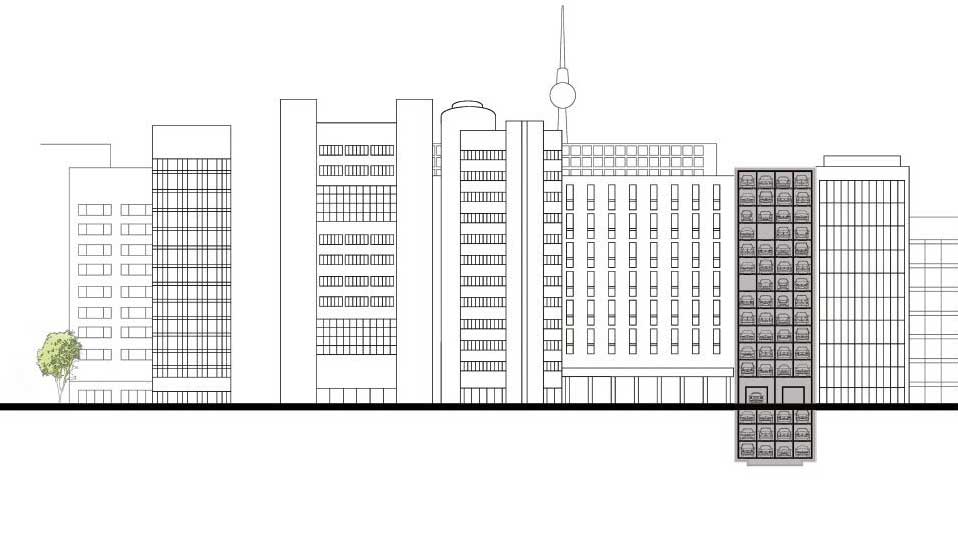 Parking system features
Combined Lift/shuttle technology
Vehicle is transported on pallet platform
For all common passenger cars
Automatic discharge for pallet platform (snow, rain, …)
Optional: flexible turntable configuration
Galvanized System Components for Corrosion Protection
Underground, above-ground or mixed construction possible
4 TP variants
The advantages
A rotating platform parks and retrieves cars in the direction of travel
High Performance lift & Shuttle Combination
Intelligent distribution of vehicles within the system for shorter access times
Several hundred parking spaces per system are possible
Easy to use by the public even during peak hours and heavy traffic
Ample boarding space instead of narrow driveways or lanes
No complicated ventilation system or expensive lighting required
Excellent protection against theft and damage
Let's Work Together
We are happy to advice you and ensure that your lift meets your needs, no bells and whistles that cause unnecessarily high prices. We focus on the origin of the requirements to create the lift that fits your needs perfectly.