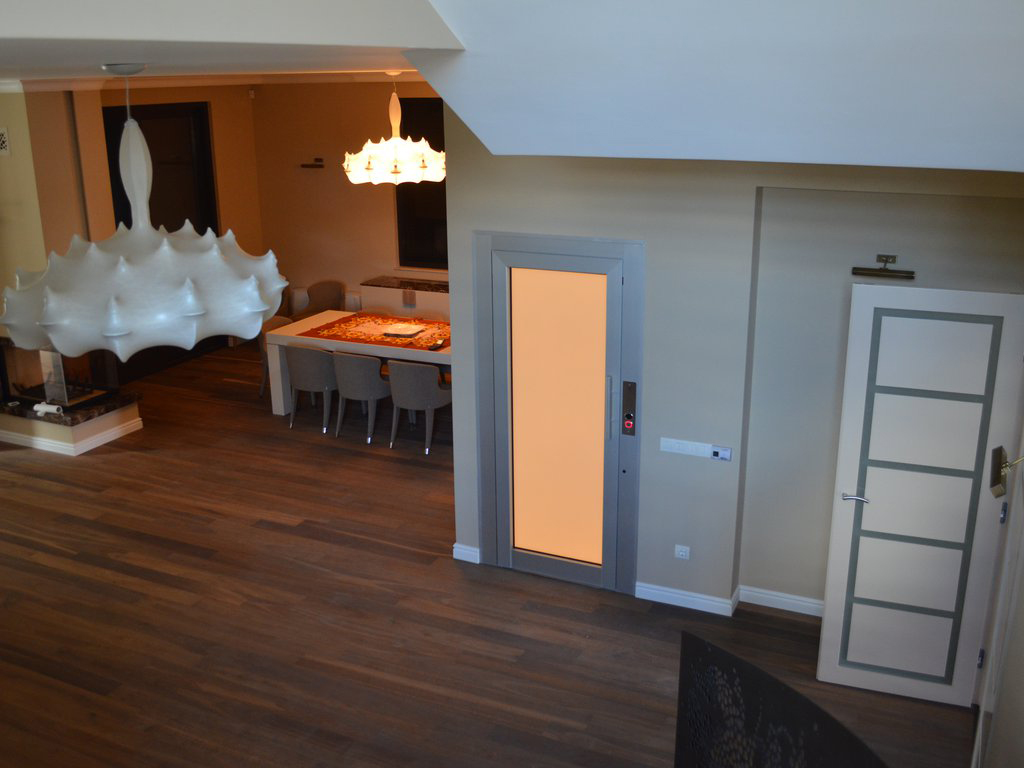 Home lift to install in a construction shaft. First-class elevator for the home. These lifts are designed to be built in new or existing houses. Drive and control devices are located in a separate machine cabinet that can be placed up to 20 meters from the lift. The construction shaft may consist of bricks, the rail wall preferably being made of reinforced concrete.
Product options
-Execution of doors
-Execution of the cabin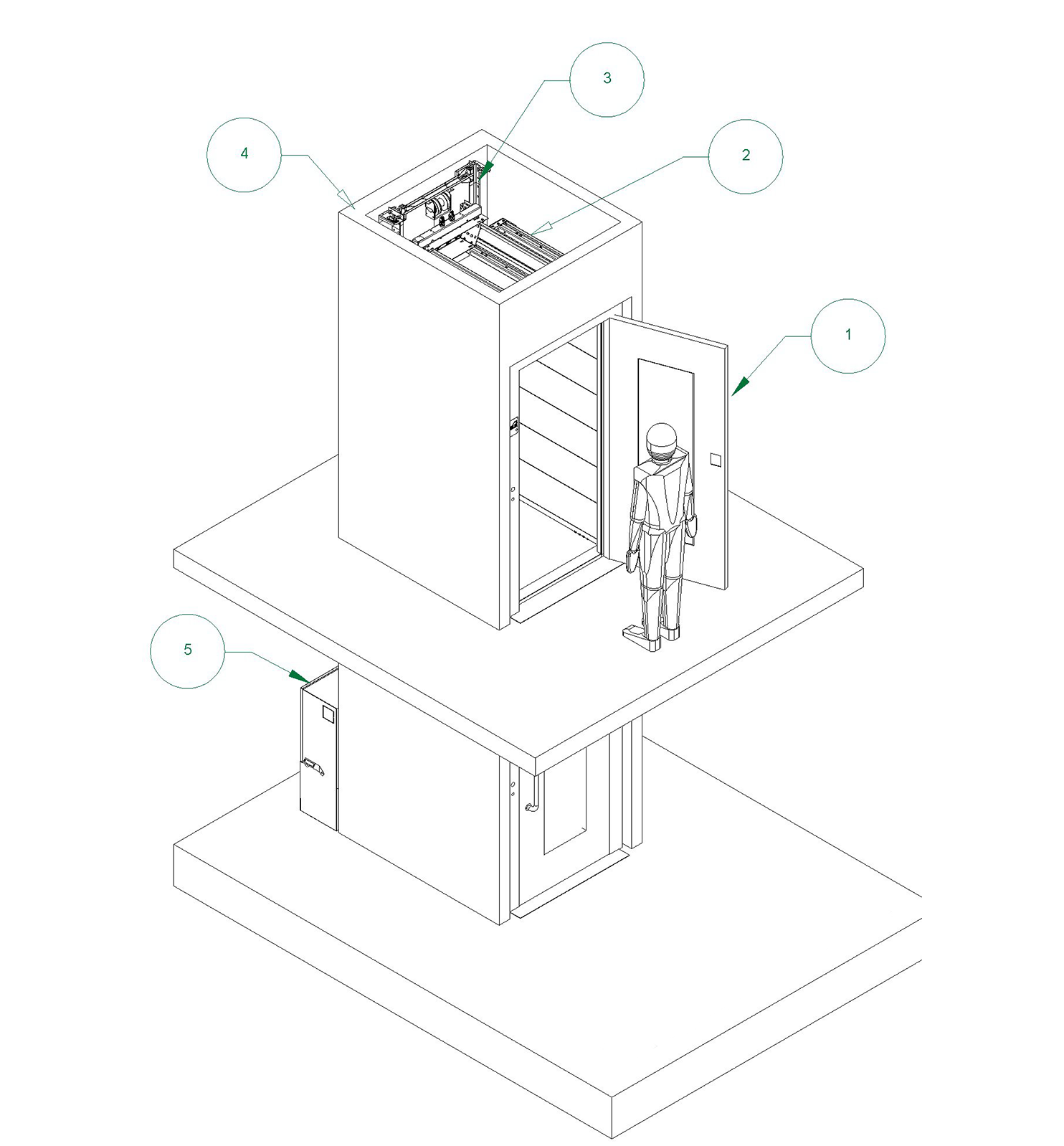 Drawing:
1) Elevator door
2) Elevator cabin
3) Guide rails
4) Construction shaft
5) Control cabinet
Hublift – Home lift
This elevator makes life easier and fits perfectly into the modern house.
More automation at home.
The home lift is controlled by a PLC; industrial computer with special logic for home lifts.
More design in your house.
The cabin of the home lift consists of 7 rows of horizontal panels, each panel is manufactured separately and sprayed in the desired color. There are different options for combining different RAL colors on panels.
Easy to install.
The home elevator has minimal requirements for the building in which it is to be installed – a solid foundation for getting in and out the lift, a solid wall for to anchor the lift. Power supply is a single phase.
Economical.
With a 1.5 kW motor, which is used exclusively in an upward direction, the home lift competes in terms of consumption with most economic household appliances.
Safe.
The home lift is equipped with the highest safety level known in its class. In the event of a power failure, fire, earthquake or other disaster, three emergency systems ensure your safety – emergency lighting, SOS telephone connection and emergency batteries for movement to the nearest level.
Available.
The home lift is available for a reasonable price and within a reasonable time.
Let's Work Together
We are happy to advice you and ensure that your elevator meets your needs, no bells and whistles that cause unnecessarily high prices. We focus on the origin of the request to create the elevator that fits your needs perfectly.