Home lift
Looking for a home lift? Hublift supplies tailor-made home lifts, which are available in different versions and extensive options that can be adapted to your wishes.
Home lift
An affordable home lift to move people over several floors in a building. These lifts are designed to be built in new or existing houses.
Drive and control devices are located in a separate machine cabinet that can be placed up to 20 meters from the lift. The construction shaft may consist of bricks, the rail wall preferably being made of reinforced concrete.
Our home lift is available with the following options:

Cab version

Door version
Self-supporting shaft
Various interior options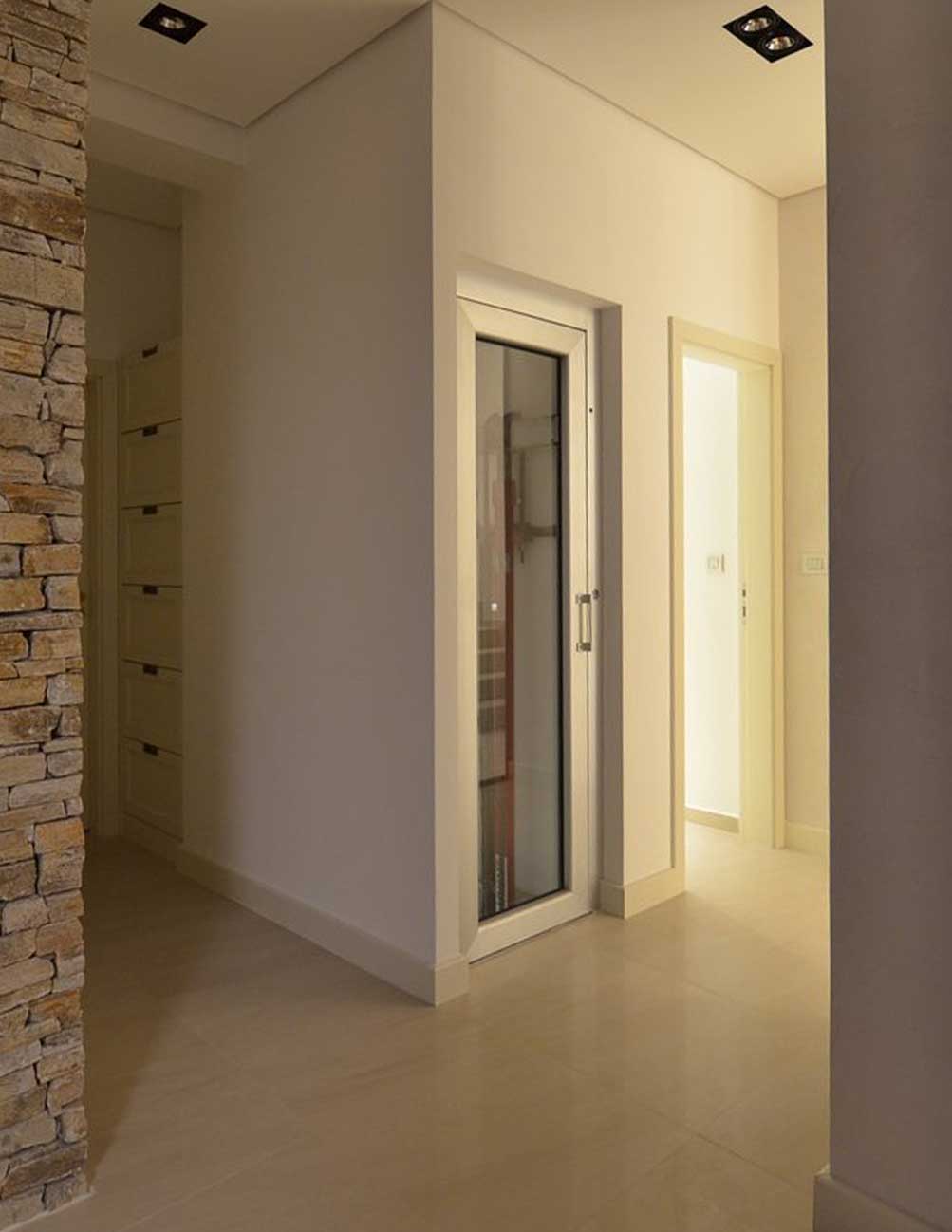 Extensions to Hublift's home lift
Our home lift can be expanded with various options and can be placed at almost any location. An existing shaft is not necessary, if used Hublift supplies a tailor-made shaft in which your passenger lift can be mounted. lift shaft
Is there no existing lift shaft in which the lift can be placed? Then Hublift can supply a self-supporting lift shaft made of steel, optionally finished with glass or a color of your choice. Doors
Do you want to adapt the lift doors to the interior of your home? Then we can deliver the doors in the desired RAL color. There is also an option to opt for sliding doors instead of patio doors. Cabin Interior
The cabin can be customized as desired. Together with you, we determine the desired look and select the right materials and colors for the interior of the cabin.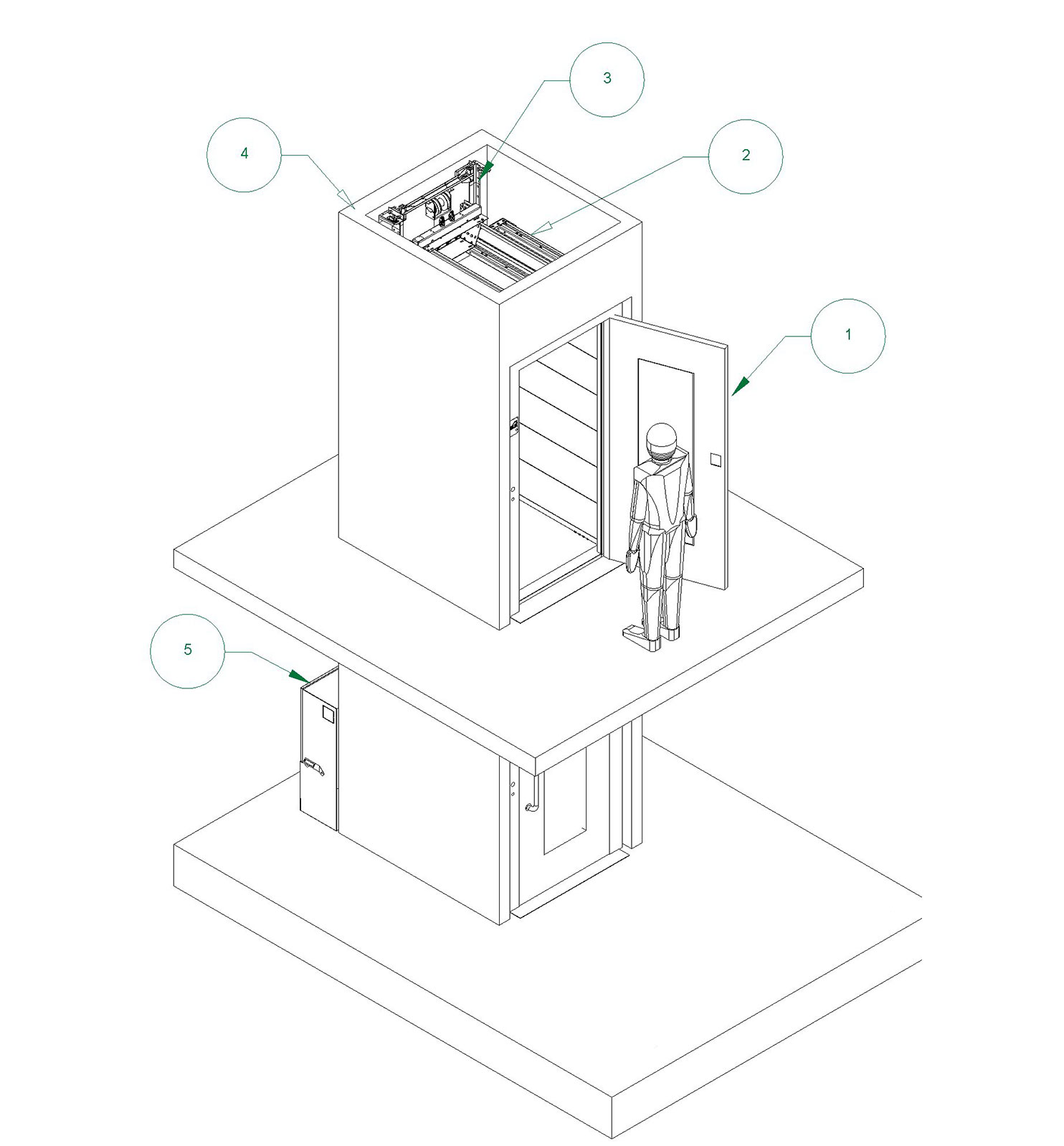 1)Doors on the floors to secure the entrances.
2) Lift shaft
3) Reinforced concrete wall for fixing the rails.
4) Rail Fixing Wall.
5) Lighting.
6) Switch box.
7) Floor (recess) or ramp.
Amount of cilinders
1-2
engine
1.1kw 400v/50HZ
Speed (m/s)
0,15
Maximum capacity (kg)
450
Required floor recess (mm)
150

Front Control Box Dimensions

electrical and hydraulic parts (mm)

711 x 350 x 1000 Will be placed on the ground floor within 2m of the lift

Doors
Single hinged doors
Version optional shaft
Galvanized steel with optional glass
Options
– Fire retardant doors
– Sliding doors
Colour
Lift parts can be executed in RAL color in consultation
Safety features

– The lift is protected against overload and hose and chain breakage




– Protection against uncontrolled movements of the platform




– Automatic Leveling System




– Complies with the Machinery Directive
Projects
Hublift supplies lifts throughout Europe, there is always a lift in your area that you can visit in case you want to see an example (by appointment).
Let's Work Together
We are happy to advice you and ensure that your lift meets your needs, no bells and whistles that cause unnecessarily high prices. We focus on the origin of the requirements to create the lift that fits your needs perfectly.