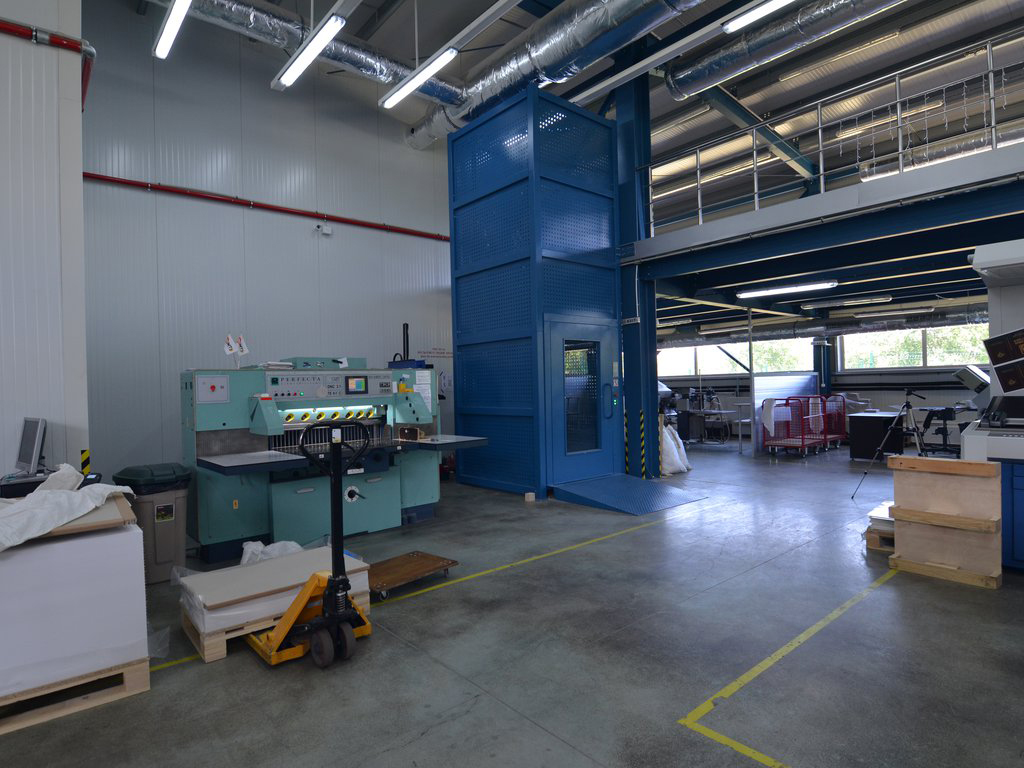 Hublift hydraulic goods lift, model TC T (TC with shaft), is one of the best-selling models in Europe in the so-called "mezzanine lift" and can be installed directly on the finished floor. The TC T is quiet and reliable and can compete with any competitor. Meets the highest requirements for a fast and safe movement of goods between floors. Delivered with suitable doors – single door with loading width up to 1200 mm and double door with larger dimensions. The shaft is closed as standard with solid metal (galvanized) panels. The TC T model is the ideal choice when safety must be at the highest level. Because the lift is mounted on a finished floor and requires nothing but power, it is not necessary to permanently anchor the TC T in one place but can be dismantled and moved if necessary. The TC T series meets the current EU directive for machine safety.
The TC T lifts are available with the following options:
-Manually operated hinged revolving doors
-Electric rolling doors
-Cabine with / without railing
-Ramp
-Self-supporting shaft
-Second speed
-Level system
-IP protection class
Let's Work Together
We are happy to advice you and ensure that your elevator meets your needs, no bells and whistles that cause unnecessarily high prices. We focus on the origin of the request to create the elevator that fits your needs perfectly.